Session Information
Session Type: Poster Session D
Session Time: 9:00AM-11:00AM
Background/Purpose: Coproduction of healthcare services offers a pathway to increase patient engagement in care. Patients and clinicians coproduce care by working together to: (1) co-assess health status; (2) co-decide next steps in the care plan based on the patient's goals; (3) co-design the care plan to fit the patient's goals, context, and capabilities; and, (4) co-deliver self-care and professional services to achieve goals of care. This initiative aimed to increase patient engagement by eliciting their goals and concerns, incorporating them into the clinic discussion, and documenting coproduced goals as part of the care plan in the electronic health record (EHR) for at least 50% of veterans with RA by December 2019.
Methods: Our multi-phase intervention included: (1) creation of a new intake form to elicit patient's main goals and concerns; (2) adaptation of the clinical work flow to incorporate patient goals and concerns as part of the clinic visit discussion, supported by a motivational interviewing course to educate clinicians in patient-centered counseling; and, (3) modification of the after visit summary (AVS) template in the EHR to document coproduced goals and next steps to support patient self-management. We used the Plan-Do-Study-Act methodology to test, evaluate, and modify the patient prompt through four cycles of revisions. Input was obtained from patients and clinical care team members (5 attending physicians, 1 fellow physician, 1 nurse practitioner, and 4 nurses). The final patient prompt asked of all RA outpatients contains three questions (Figure 1). Modifications to the AVS include a text box entitled "Your Goal is" followed by "Next Steps to Achieve Goal." Process and outcome data were collected from a random sample of 30% of the RA population seen at the Rheumatology clinic in the baseline (November-December 2017, n=70) and post-intervention (November-December 2019, n=65) periods.
Results: Coproduced goals of care were documented in 87% of the available AVS (n=55) in the post-intervention period, exceeding our aim. The most frequent coproduced goal was to decrease/control pain (41%, n=25), followed by improve physical activity/mobility/functioning (15%, n=9), and remain in remission (13%, n=8) (Figure 2). Data collection included patient characteristics, measures of disease activity, functional status, tender and swollen joint counts, patient and physician global scores, and clinical lab markers (Table 1). A trend towards increased percentage of patients in disease remission, decreased tender joint count, and improved patient and physician global scores was noted.
Conclusion: Clinicians in a high-volume clinic can successfully partner with their RA patients to coproduce care by eliciting their goals, engaging in shared decision making about next steps, and documenting coproduced goals and care plans in the EHR. Areas of further exploration include: (1) monthly collection and tracking of health outcomes and patient satisfaction data over time, (2) measurement of patient self-reported effort towards meeting their goal(s) and identification of ways to bolster goal achievement, and (3) application of the coproduction process to telemedicine visits.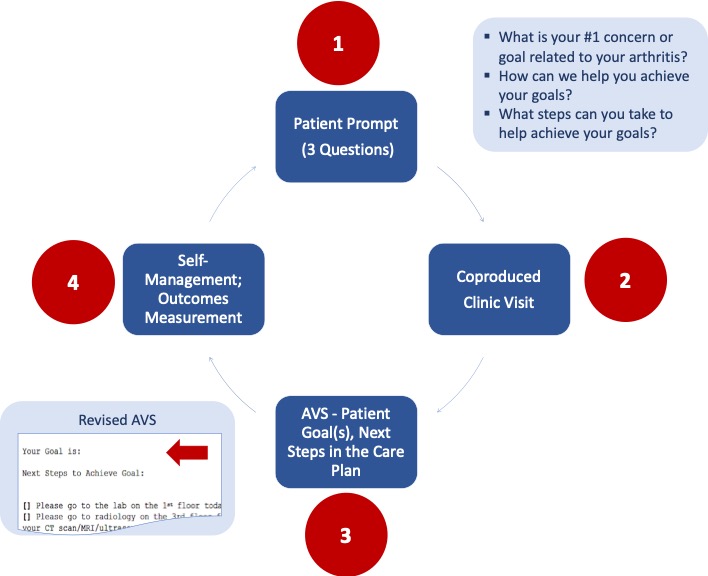 Figure 1. Coproduction of Care Initiative for Veterans with RA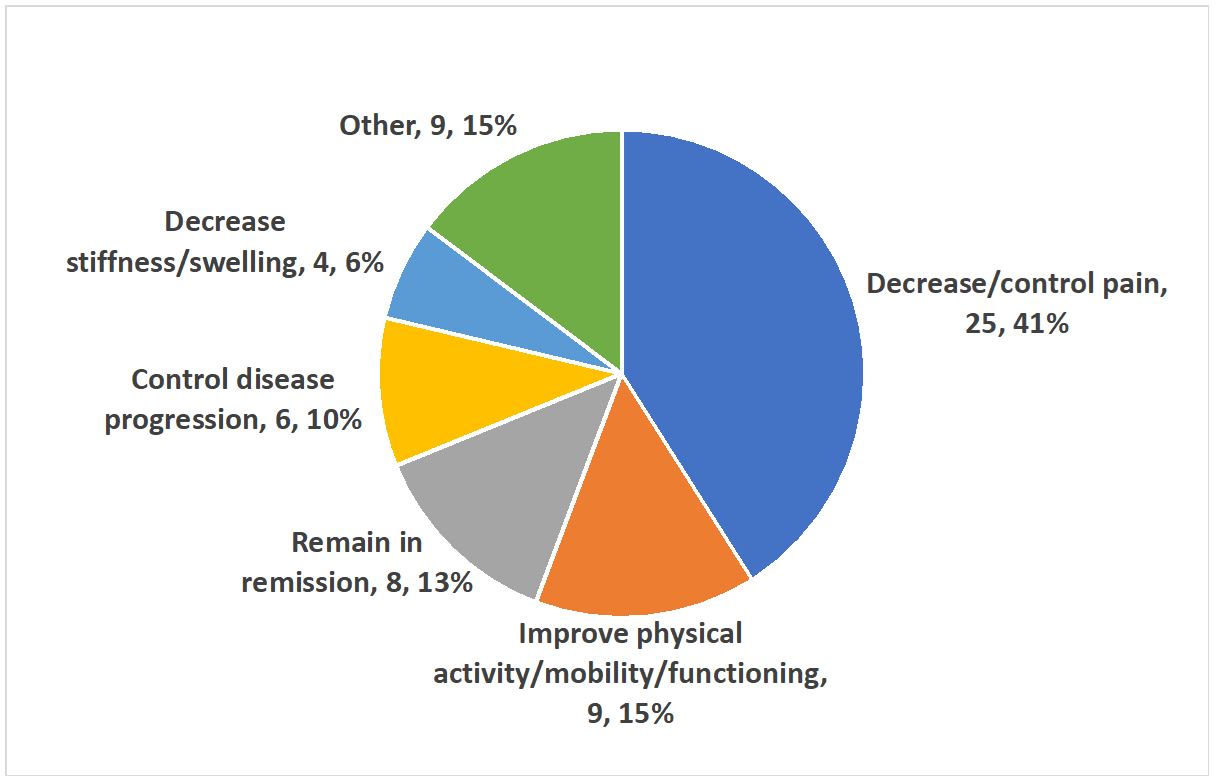 Figure 2. Coproduced Goals of Care Documented in the AVS (Post-Intervention: November-December 2019; n=61 goals, identified by 48 patients)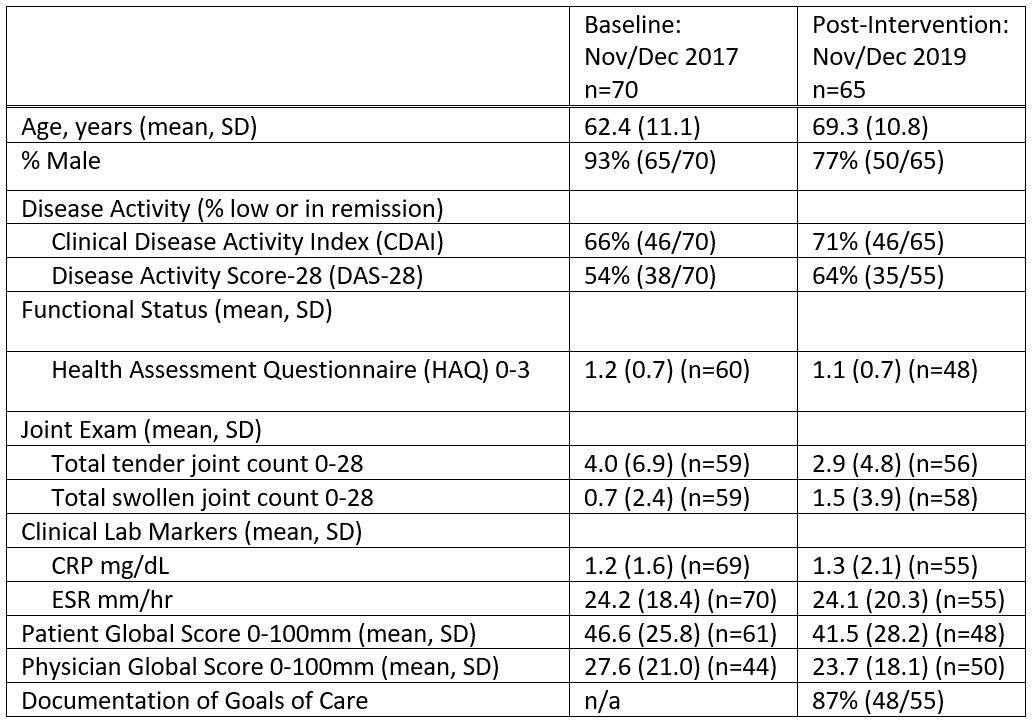 Table 1. Patient Data Comparison – Baseline and Post-Intervention Periods
---
Disclosure: S. Reddy, None; K. Shwin, None; R. Arora, None; S. Homann, Pfizer, 2; L. Johnson, None; Y. Chao, None; A. Van Citters, None; B. Oliver, None; G. Eakin, None; E. Nelson, None; A. Reimold, Lilly, 5, Abbvie, 2, Pfizer, 2; S. Kazi, ABIM, 1, Regeneron, 1, Sanofi, 1.
To cite this abstract in AMA style:
Reddy S, Shwin K, Arora R, Homann S, Johnson L, Chao Y, Van Citters A, Oliver B, Eakin G, Nelson E, Reimold A, Kazi S. Coproduction of Care for Veterans with RA: Improving Elicitation and Documentation of Patient Goals [abstract].
Arthritis Rheumatol.
2020; 72 (suppl 10). https://acrabstracts.org/abstract/coproduction-of-care-for-veterans-with-ra-improving-elicitation-and-documentation-of-patient-goals/. Accessed November 27, 2022.
« Back to ACR Convergence 2020
ACR Meeting Abstracts - https://acrabstracts.org/abstract/coproduction-of-care-for-veterans-with-ra-improving-elicitation-and-documentation-of-patient-goals/