Session Information
Session Type: Poster Session D
Session Time: 9:00AM-11:00AM
Background/Purpose: Idiopathic inflammatory myositis is a diverse group of muscle diseases characterized by muscle inflammation and dysfunction. Approximately 3-7/100,000 cases are diagnosed per year in the United States. Eight major subgroups were defined in the 2017 EULAR/ACR classification criteria including polymyositis and dermatomyositis. Recent availability of specific antibodies has helped to further phenotype myositis. Historically, these diseases have been associated with poor prognosis as many patients suffer interstitial lung disease, malignancies, and infections. In fact, 10-year survival rates for myositis varies from 57-71% depending on the cohort analyzed. A low threshold for diagnosis, treatment and medication escalation is important due to the significant morbidly and mortality.
The aim of our study was to assess prevalence and mortality rate of patients with inflammatory myositis admitted to University of Florida Health-Jacksonville in the past 5 years. The goal was to determine factors associated with mortality in this patient population that could be modified in future. Ultimately, this study is to aid in the development of institutional protocols to improve survival of patients with inflammatory myositis.
Methods: Retrospective evaluation of patients admitted with inflammatory myositis and mortality during the hospitalization was completed by electronic medical record review from 1/1/2014-12/31/2018. Patients were generated by providing the Information Technology department with a list of International Classification of Disease (ICD) 9 and 10 diagnosis codes related to myositis.
Results: The search generated yielded 1489 charts, of which 46 patients were identified as idiopathic inflammatory myositis. Of these patients, 20 were specifically admitted for worsening myositis features with a mortality of 5 patients, yielding a 25% mortality rate. Characteristics of myositis patients admitted and deceased are given in Tables 1 and 2. The major causes of death were respiratory failure and dysphagia. We noted 3/5 patients had mortality related to dysphagia and 2/5 patients had mortality related to respiratory failure. We also noted 4/5 deceased patients suffered from interstitial lung disease and only 1/5 had a swallow study, 4/5 had spirometry completed, and 3/5 patients had myositis-specific-antibodies tested.
Conclusion: Although dysphagia and interstitial lung disease are known features of myositis clinical syndromes, they portended a worse prognosis for our myositis population. This study highlighted the importance of aspiration and respiratory monitoring in patients suffering from inflammatory myositis as related to mortality. Process improvement should include routine evaluation of swallowing, precautions for aspiration as well as monitoring negative inspiratory function in patients admitted with myositis.  In addition, obtaining myositis-specific-antibodies may be beneficial to risk stratify patients that may be resistant to treatment, leading to mortality.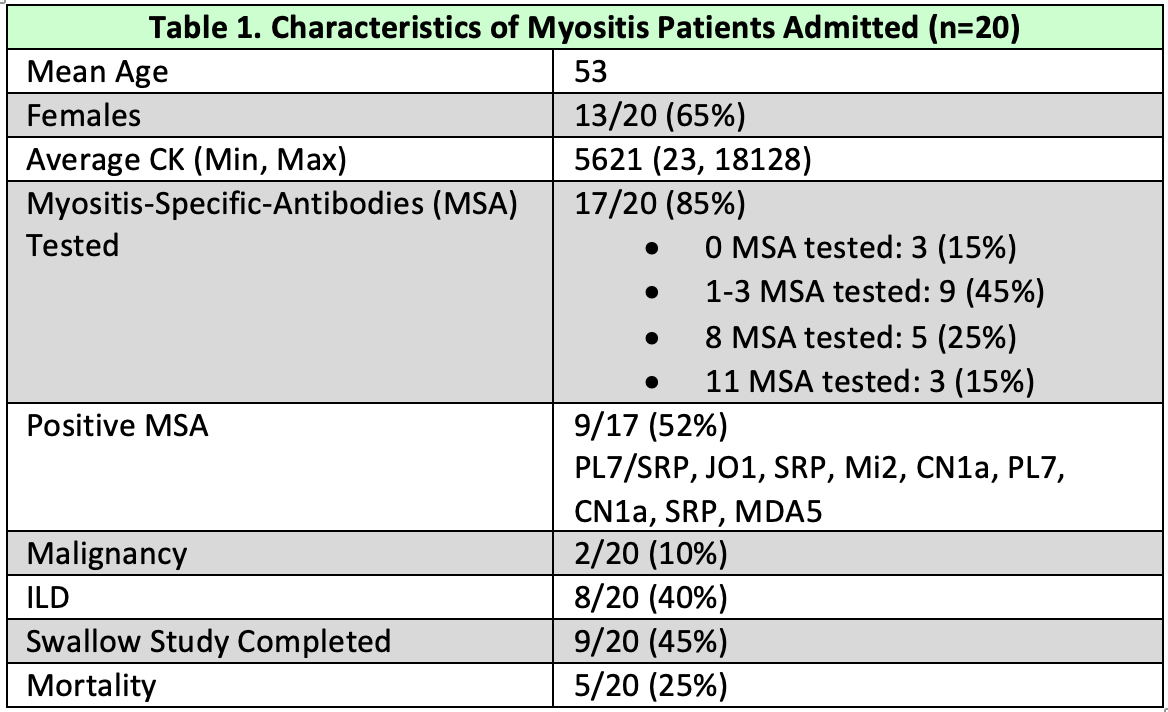 Table 1. Characteristics of Myositis Patients Admitted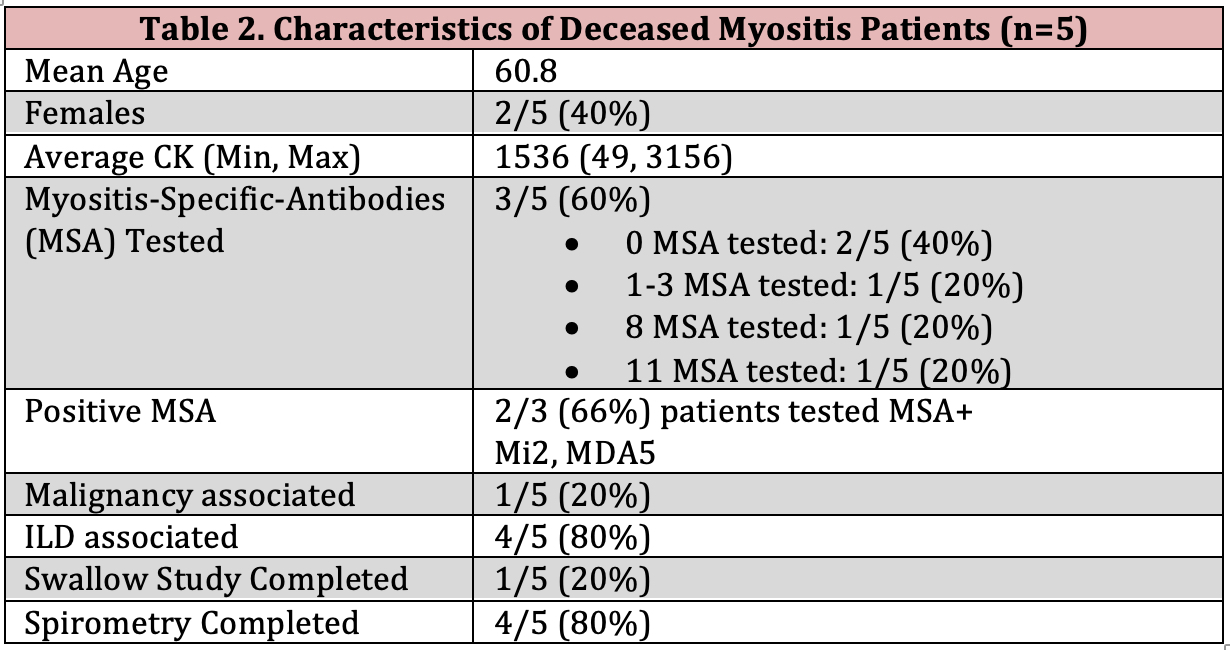 Table 2. Characteristics of Deceased Myositis Patients
---
Disclosure: J. Kaler, None; Z. Vaghaiwalla, None; G. Kaeley, Novartis Pharmaceuticals Corporation, 5; M. Thway, None.
To cite this abstract in AMA style:
Kaler J, Vaghaiwalla Z, Kaeley G, Thway M. Mortality with Idiopathic Inflammatory Myositis in an Academic Hospital Setting: A Five-year Retrospective Study [abstract].
Arthritis Rheumatol.
2020; 72 (suppl 10). https://acrabstracts.org/abstract/mortality-with-idiopathic-inflammatory-myositis-in-an-academic-hospital-setting-a-five-year-retrospective-study/. Accessed May 7, 2021.
« Back to ACR Convergence 2020
ACR Meeting Abstracts - https://acrabstracts.org/abstract/mortality-with-idiopathic-inflammatory-myositis-in-an-academic-hospital-setting-a-five-year-retrospective-study/