Session Information
Session Type: Poster Session D
Session Time: 1:00PM-3:00PM
Background/Purpose: Interleukin 18 (IL-18) is an inflammasome-activated, IL-1 family cytokine that canonically induces interferongamma (IFNg). IL-18 activity is potently inhibited by a soluble, IFNg-inducible antagonist, IL-18 Binding Protein (IL-18BP). IFNg appears central to the pathogenesis of rare, hyperinflammatory states like Hemophagocytic Lymphohistiocytosis (HLH) and Macrophage Activation Syndrome (MAS), and IL-18 is both a biomarker of MAS and may be central to its pathogenesis. In some patients, MAS may compete with IFNg-independent features like arthritis, and IL-18 may contribute to both. More recently, patients with PSTPIP1 mutations causing neutrophilic skin rashes and arthritis were found to have chronic elevation of IL-18. These observations reinforce abundant evidence from model systems that IL-18 is also capable of amplifying Type 2 and 17 inflammatory responses.
Methods: C57BL/6 WT and transgenic mice underwent experimental autoimmune encephalomyelitis (EAE) and inhaled house dust mite (HDM), which are models Type 1/17 and Type 1/2 competition, respectively.
Results: Without stimulation, Il18bp-/- mice show no baseline skew towards Type1 responses except in intestinal epithelium. By contrast, Il18tg mice show a mild increase in serum IFNg and IFNg-producing cells in multiple tissues, most notably liver and spleen. Upon induction of EAE, Il18bp-/- mice were profoundly protected from weight loss, clinical score, and CNS infiltration of T-cells. This protection was lost upon systemic neutralization of IFNg, suggesting unopposed IL-18 was protective via induction of IFNg. Intestinal immune responses have been shown to affect EAE. However, mice with an Nlrc4 inflammasome mutation causing Th1-expansion and excess IL-18 restricted to the intestines were not protected from EAE. Notably, CD4 T-cell infiltration into spinal cords was not significantly different during EAE in WT and Il18bp-/- mice, but only Il18bp-/- mice showed significant infiltration of CD8 T-cells. Excess IL-18 protected against airway eosinophilia and Th2 differentiation in HDM in Il18tg but not Il18bp-/- mice, possibly due to minimal induction of IL-18 in the latter.
Conclusion: Despite IL-18's ability to amplify Type 2 and 17 responses in some circumstances, in models where T-cell differentiation states actively compete with each other, excess IL-18 prevents against non Type 1 immunopathology. This likely occurs indirectly, via the products of preferential-enhancement of type 1 responses. This may be relevant to therapeutics aimed at blocking pathogenic Th2 or 17 responses or in predicting the consequences of IL-18 blockade in complex inflammatory states.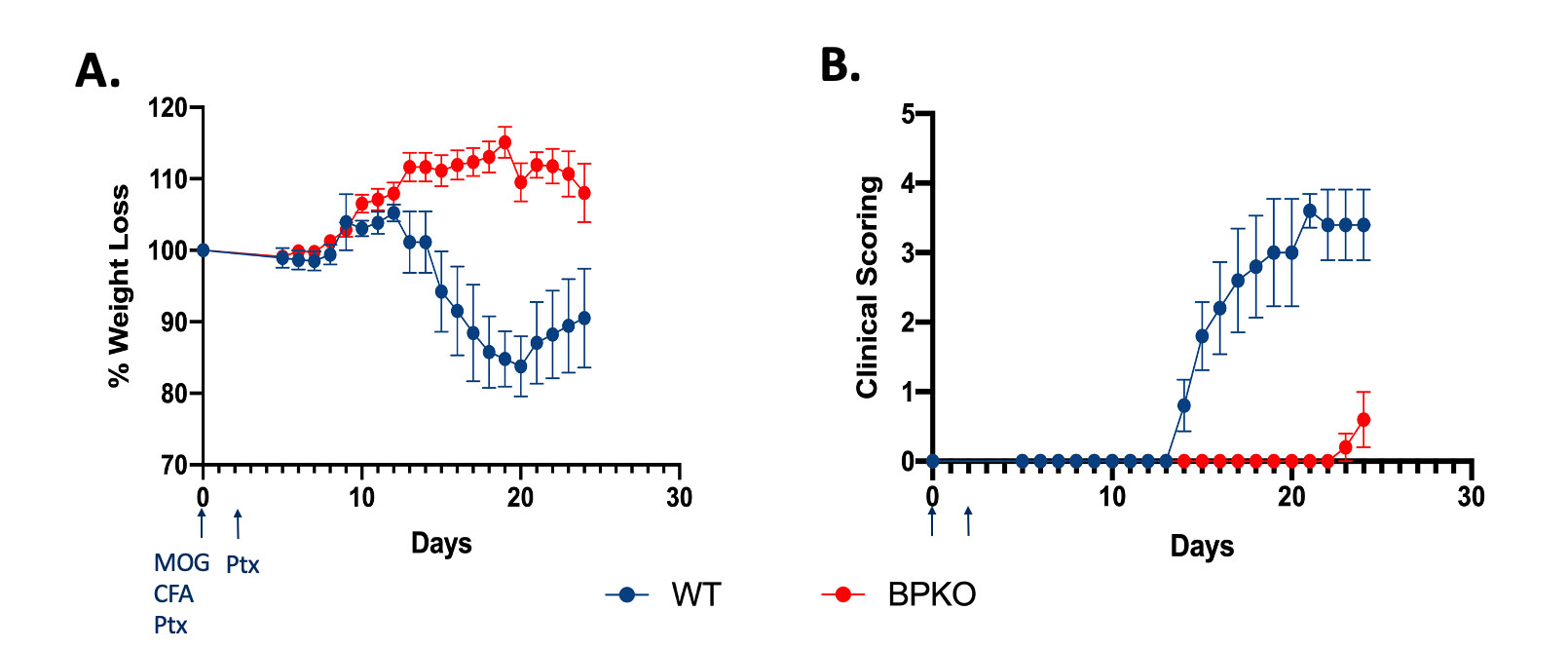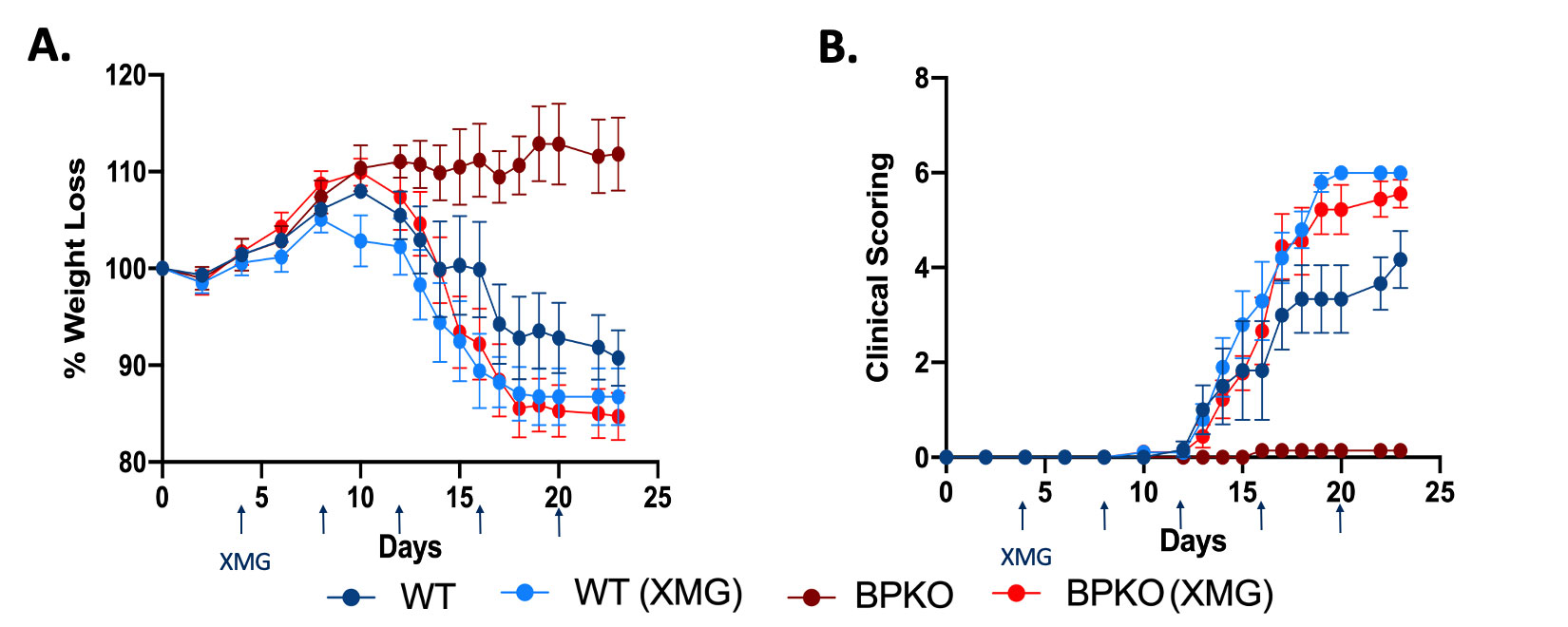 ---
Disclosures: V. Dang, None; J. Varghese, None; E. Landy, None; L. Van Der Kraak, None; L. Huang, None; A. Frank-Kamenetskii, None; S. Canna, Sobi, Ab2bio, Novartis, Immvention Therapeutics, sobi, Simcha Therapeutics.
To cite this abstract in AMA style:
Dang V, Varghese J, Landy E, Van Der Kraak L, Huang L, Frank-Kamenetskii A, Canna S. Effects of Excess IL-18 in Mixed Inflammatory Environments [abstract].
Arthritis Rheumatol.
2022; 74 (suppl 9). https://acrabstracts.org/abstract/effects-of-excess-il-18-in-mixed-inflammatory-environments/. Accessed June 2, 2023.
« Back to ACR Convergence 2022
ACR Meeting Abstracts - https://acrabstracts.org/abstract/effects-of-excess-il-18-in-mixed-inflammatory-environments/