Session Information
Session Type: Poster Session B
Session Time: 8:30AM-10:30AM
Background/Purpose: I was diagnosed with rheumatoid arthritis at age 17. In my 20s, I joined Racing For A Cure of the Arthritis National Research Foundation, a community platform for athletes thriving with rheumatic disease. Being an athlete and physical activity researcher have taught me that physical activity can reduce anxiety and fatigue, which are my most prominent symptoms. However, the COVID19 pandemic amplified both symptoms, and I felt exhausted and unmotivated to exercise. With each trip outside increasing my risk of COVID19, I became disheartened that most days it felt easier to stay inside.
Intervention: I troubleshooted my multifaceted problem and identified my barriers to physical activity: 1) Routine, repetitive exercise left me disengaged with my external surroundings and led to my mind getting consumed by internal anxiety; and 2) I felt unmotivated to exercise given my low energy levels and the risk of COVID19. Next, I identified my exercise needs: 1) low-impact and arthritis-friendly; 2) challenging enough to distract me from my anxiety; and 3) the most important: FUN! I thought back to my favorite childhood sport (Figure 1), and realized this same sport would meet these criteria with flying colors: unicycling!
Maintenance: I have improved my fitness, flexibility, strength, balance, and coordination, all of which allow me to safely ride my unicycle with rheumatoid arthritis. To maintain fitness, I engage in activities like plyometric drills, juggling, lifting weights, balance training, and stretching (Figure 2). I ride my unicycle 1-2x per week, and incorporate my love of adventure by finding cool new places to ride (Figure 3). To stay motivated and accountable, I communicate with other athletes with arthritis, many of whom are on social media (e.g., Athletes Beating Rheumatoid Arthritis Facebook group). The camaraderie of those who have successfully overcome their own exercise challenges helps keep me motivated, and I love sharing my own experiences to encourage others.
Quality of Life: A fun childhood sport took on new meaning in adulthood, as it became an activity I could look forward to during a traumatic year. My UNIque physical activity intervention led to subjectively improved fitness, physical functioning, mindfulness, self-efficacy, and quality-of-life, and reduced anxiety and fatigue. People with rheumatic conditions can utilize the same process I did to identify their own personal needs. Having social support is critical to sustaining physical activity. Joining a community of athletes with arthritis including Racing For A Cure can provide an avenue for social connection, peer support, and the ability to troubleshoot and overcome exercise barriers. When I ride my unicycle, I feel strong and capable. It makes all of the challenges, hardships, dedication, and perseverance feel worth it. My advice to others living with chronic disease is to choose fun over fear, and always be UNIque!
Figure 1. Where it all began: Dana unicycling as a child in New Jersey.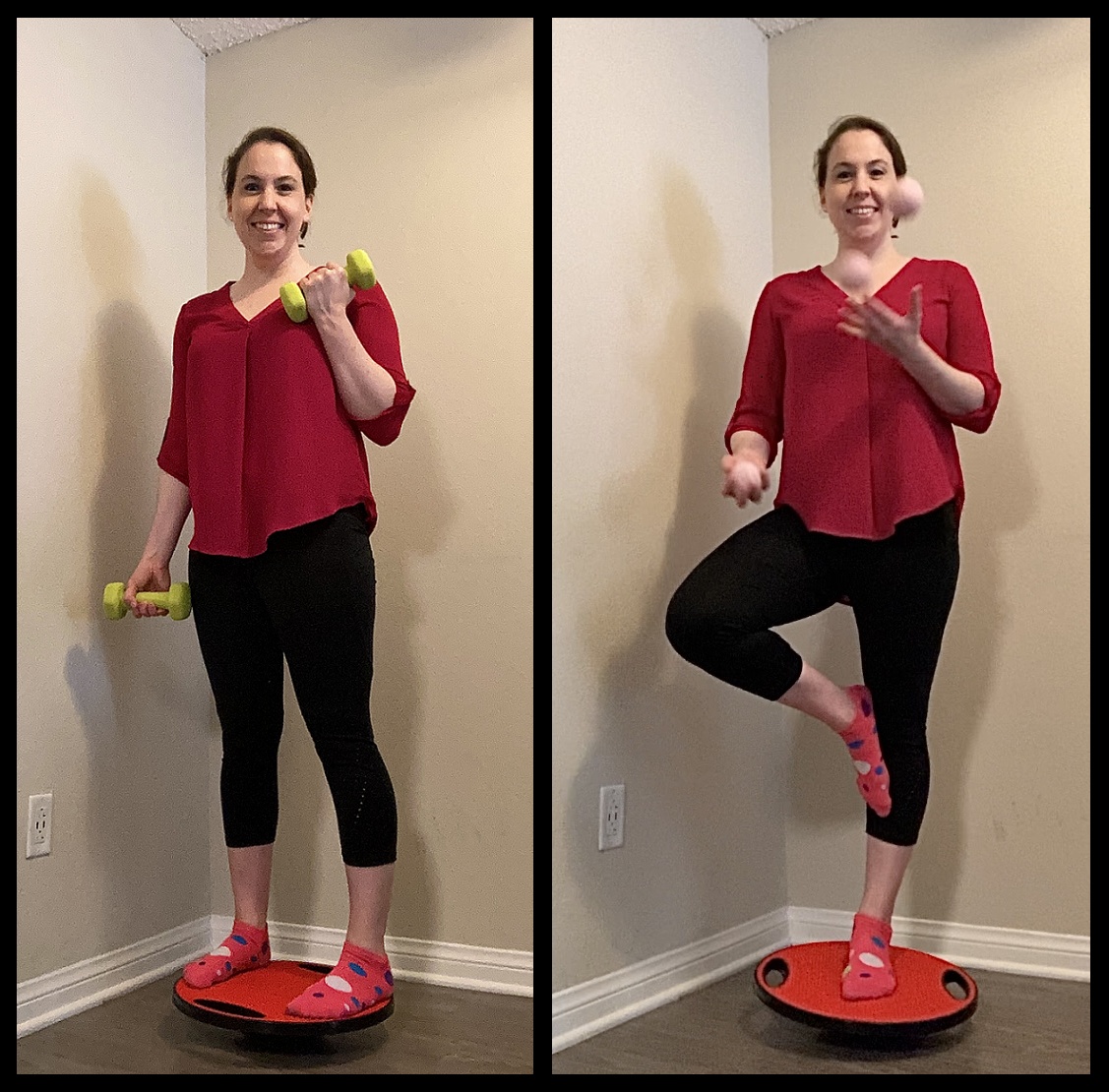 Figure 2. Behind the scenes: strength and balance training.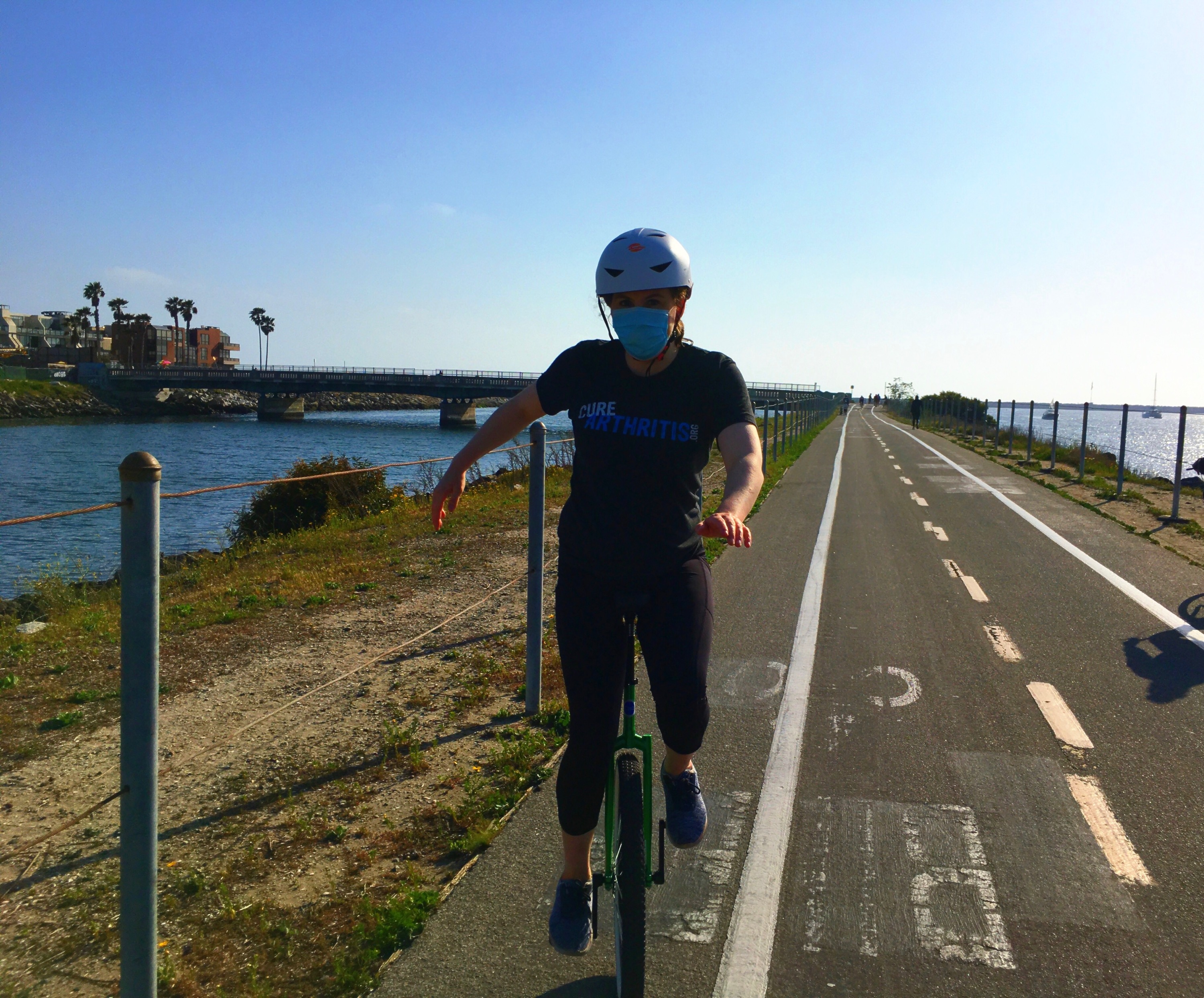 Figure 3. Dana unicycling at Ballona Creek Bike Path in Marina Del Rey, California.
---
Disclosures: D. Guglielmo, None.
To cite this abstract in AMA style:
Guglielmo D. Unicycling for a Cure: My UNIque Physical Activity Intervention for Rheumatoid Arthritis During the COVID19 Pandemic [abstract].
Arthritis Rheumatol.
2021; 73 (suppl 9). https://acrabstracts.org/abstract/unicycling-for-a-cure-my-unique-physical-activity-intervention-for-rheumatoid-arthritis-during-the-covid19-pandemic/. Accessed January 30, 2023.
« Back to ACR Convergence 2021
ACR Meeting Abstracts - https://acrabstracts.org/abstract/unicycling-for-a-cure-my-unique-physical-activity-intervention-for-rheumatoid-arthritis-during-the-covid19-pandemic/