Session Information
Session Type: Poster Session D
Session Time: 8:30AM-10:30AM
Background/Purpose: Pediatric noninfectious uveitis is a major clinical challenge for Pediatric ophthalmologists and rheumatologists. The burden of disease is considerable and etiological diagnosis elusive in many cases. Uveitis outcomes have improved dramatically with antirheumatic drugs, especially anti TNFα agents.
Methods: A multicenter cross sectional and retrospective cohort study was conducted from october 2019 to march 2021. Multidisciplinary participation was mandatory for joining the study; to ensure homogeneity data of associated systemic disease and disease modifying antirheumatic drug (DMARD) therapy were provided by rheumatologist and ophthalmology related data were introduced by ophthalmologist, in a web based form. Only patients with uveitis onset before 16th birthday and complete data were included in the analysis. Three distinct groups were made for comparison: Juvenile Idiopathic Arthritis related uveitis (JIAu), Idiopathic childhood uveitis (ICU) and Pars Planitis (PP).
Results: A total of 501 patients from 22 centers were included in the analysis, 310 (61.9 %) with an associated immune disease, 91 (18.2%) with an ophthalmologically distinguishable uveitis and 100 (20%) idiopathic. JIAu accounted for 54.8 % (275), 259 (51.6%) non B27 related; 67 patients (13.3%) had PP. JIAu was significantly associated with female gender, younger age at uveitis onset, ANA positive, anterior location and insidious presentation, with less ocular complications, systemic corticoid use and ocular surgeries. DMARD exposure was more prolonged, started earlier after uveitis onset and had less unilateral severe visual loss. ICU tended to present as panuveitis and was associated with male gender, older age at onset, ANA negative, acute presentation and acute clinical course. Ocular complications were higher, mainly synechiae at onset and cataracts. Exposure to DMARD was significantly lower for both synthetic and biologic agents. PP showed the highest complication rate within groups (71.6%), especially cataracts during follow up and greater tendency to present vitreoretinal complications (macular edema, epiretinal membrane and retinoschisis), requiring ocular surgery more frequently. PP patients also received more systemic steroids, showing no difference in regards to DMARD use.
Conclusion: We present a large cohort of childhood onset not infectious uveitis. Homogeneity of data was cared for with a multidisciplinary approach, but case selection bias may have occurred as participation and case selection was voluntary. Our data suggest that differences in outcome may correspond partially to differences in treatment approach depending on the aetiology or diagnosis associated with the ocular inflammatory disease. Surprisingly, JIAu patients showed the best prognosis despite its chronicity in comparison with the other groups, traditionally considered mild self-limited diseases. Awareness of ophthalmologists and rheumatologists on these observations could ameliorate the burden of disease by inducing rheumatology referral for early treatment.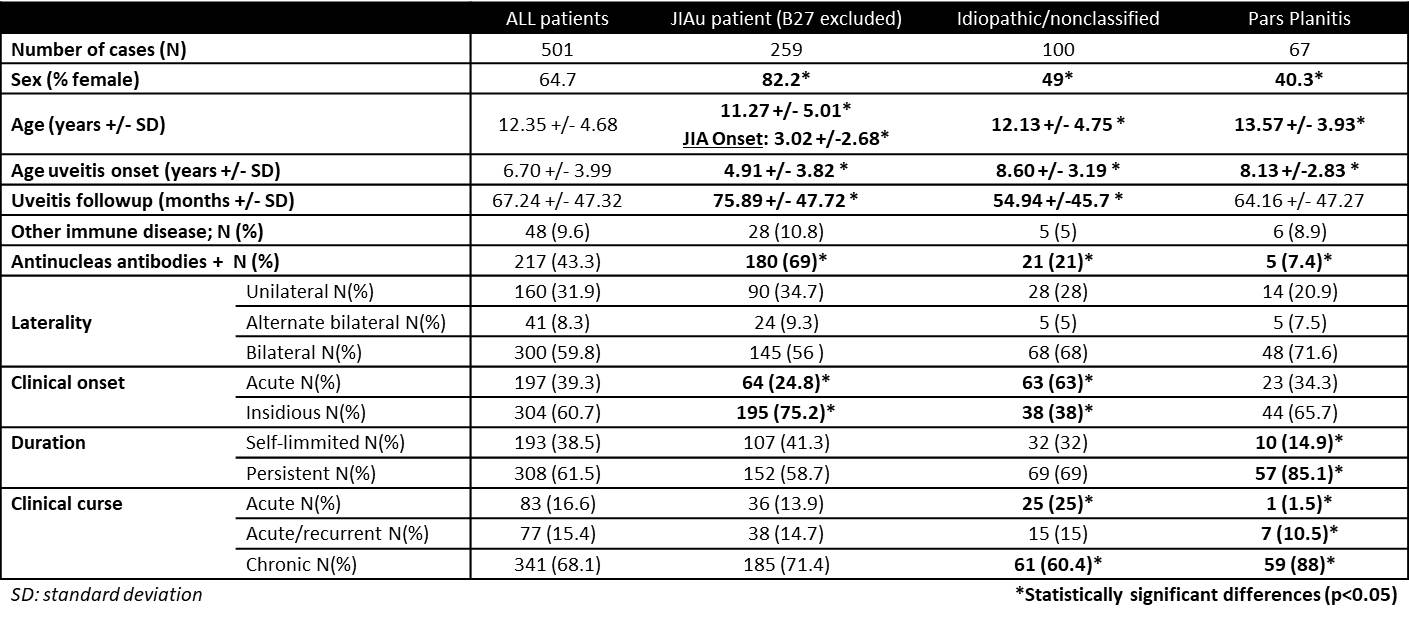 Table 1. Demographic and clinical data.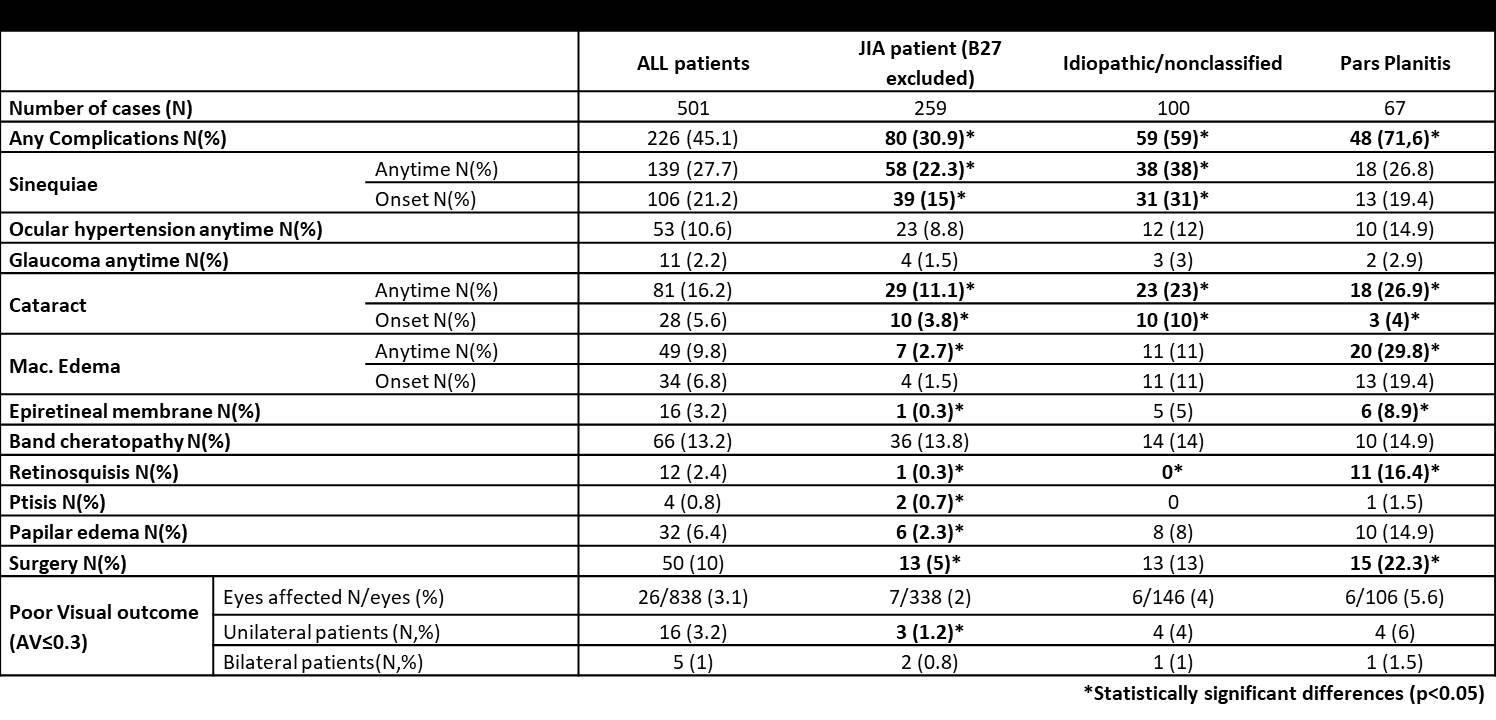 Table 2. Ocular complications, surgery and poor visual outcome.

Table 3. Treatment.
---
Disclosures: P. Mesa-del-Castillo B., Pfizer, 6, Abvvie, 6; I. Yago Ugarte, None; j. Bolarin, None; B. Lopez Montesinos, None; H. Barranco Gonzalez, None; D. Clemente, Pfizer, 6, Roche, 6, Lilly, 5, Sanofi, 5; I. Valls Ferran, None; J. Lopez Robledillo, None; B. Bravo, None; M. Rubio Prats, None; C. Alba Linero, None; L. Martin Pedraz, None; E. Nuñez Cuadros, None; M. Mir Perelló, None; N. Druetta, None; M. Pinedo Gago, None; A. Fonollosa Calduch, None; A. Souto, None; F. Lopez Lopez, Essilor España, 7, Sociedad Española Inflamación Ocular, 6; C. Zarallo Reales, None; M. Jerez Fidalgo, None; J. Solana Fajardo, None; N. PALMOU FONTANA, Novartis, 5, GSK, 6, Amgen, 6, Sanofi, 6; R. Demetrio-Pablo, None; M. Jovani Casano, None; J. Mondejar Garcia, None; A. Brandy-Garcia, None; A. Garcia Lopez, None; B. Sevilla, None; J. Garcia Serrano, None; A. Tagarro, None; M. Esteban, None; J. Calzada, None; J. Diaz Carrascosa, None; C. Gavilan Martin, None; E. Mengual Verdu, None; E. Carreño Salas, Abbvie, 6, Brill, 6, Eyevensis, 1, Allimera, 2; S. Recuero Diaz, None; N. Quilis Marti, None; M. Alvarado Valero, None; J. Rosas, None; J. Sanchez Sevilla, None; J. Nieto, None; L. Ibares, None; J. De Inocencio, None; P. Tejada, None; A. Roman Pascual, None.
To cite this abstract in AMA style:
Mesa-del-Castillo B. P, Yago Ugarte I, Bolarin j, Lopez Montesinos B, Barranco Gonzalez H, Clemente D, Valls Ferran I, Lopez Robledillo J, Bravo B, Rubio Prats M, Alba Linero C, Martin Pedraz L, Nuñez Cuadros E, Mir Perelló M, Druetta N, Pinedo Gago M, Fonollosa Calduch A, Souto A, Lopez Lopez F, Zarallo Reales C, Jerez Fidalgo M, Solana Fajardo J, PALMOU FONTANA N, Demetrio-Pablo R, Jovani Casano M, Mondejar Garcia J, Brandy-Garcia A, Garcia Lopez A, Sevilla B, Garcia Serrano J, Tagarro A, Esteban M, Calzada J, Diaz Carrascosa J, Gavilan Martin C, Mengual Verdu E, Carreño Salas E, Recuero Diaz S, Quilis Marti N, Alvarado Valero M, Rosas J, Sanchez Sevilla J, Nieto J, Ibares L, De Inocencio J, Tejada P, Roman Pascual A. Pediatric Onset (< 16 Years) Non-infectious Uveitis: Results from Spanish National Registry [abstract].
Arthritis Rheumatol.
2021; 73 (suppl 9). https://acrabstracts.org/abstract/pediatric-onset-16-years-non-infectious-uveitis-results-from-spanish-national-registry/. Accessed October 4, 2022.
« Back to ACR Convergence 2021
ACR Meeting Abstracts - https://acrabstracts.org/abstract/pediatric-onset-16-years-non-infectious-uveitis-results-from-spanish-national-registry/