Session Information
Session Type: Poster Session (Sunday)
Session Time: 9:00AM-11:00AM
Background/Purpose: Psoriatic arthritis (PsA) is an inflammatory disease affecting up to 30% of psoriasis patients. PsA can involve both the peripheral and axial skeleton and manifest with inflammatory and structural changes such as synovitis, tenosynovitis and erosions. Ultrasound (US) and magnetic resonance imaging (MRI) are the leading imaging modalities for peripheral arthritis assessment. However, little is known about the discrepancies between these two modalities in PsA patients. The aim of the study was to evaluate the agreement between US and MRI in the detection of fingers lesions in PsA patients and to evaluate the sensitivity and specificity of US with MRI as gold standard.
Methods: Consecutive PsA patients (all fulfilled the CASPAR criteria) were recruited prospectively. All patients underwent US and MRI assessment of MCP, PIP and DIP joints of one matched hand. The time interval between US and MRI scans was at most 3 days and the US and MRI assessors were blinded to the clinical data. NSAIDs treatment was hold for 3 days before assessment. Agreement between MRI and US was calculated based on absolute agreement and Cohen's Kappa values. Sensitivity and specificity of US was evaluated with MRI as gold standard.
Results: Sixty PsA patients with mean age of 52 years (± 12.9) and female:male ratio of 60%:40% were included (Table 1). Three hundred MCP, 300 PIP and 240 DIP were assessed by US and MRI. The prevalence of synovitis, flexor tenosynivitis and erosions were comparable between the US and MRI assessments (Table 2). Synovitis (19.3% for US and 13.7% for MRI) and flexor tenosynovitis (5.7% for US and 6.3% for MRI) were more prevalent in the MCP joints compared to the PIP and DIP joints in both modalities. Absolute agreement and kappa values between US and MRI were 84%-95% with moderate to substantial kappa values (0.411-0.654), 94%-97% with fair to moderate kappa values for tenosynovitis (0.208-0.468) and 98% with fair to moderate kappa values for erosions (0.211 to 0.492) (Table 3). The sensitivity and specificity of US with MRI for synovitis ranged between 0.5-0.78 and 0.87-0.97 according to the specific type of joint (DIP, PIP and MCP), and for flexor tenosynovitis 0.25-0.47 and 0.97, respectively.
Conclusion: US and MRI have moderate to good agreement for the detection of inflammatory and destructive changes, while the sensitivity is better for synovitis compared to flexor tenoseynovitis.    

Table 1. Baseline characteristics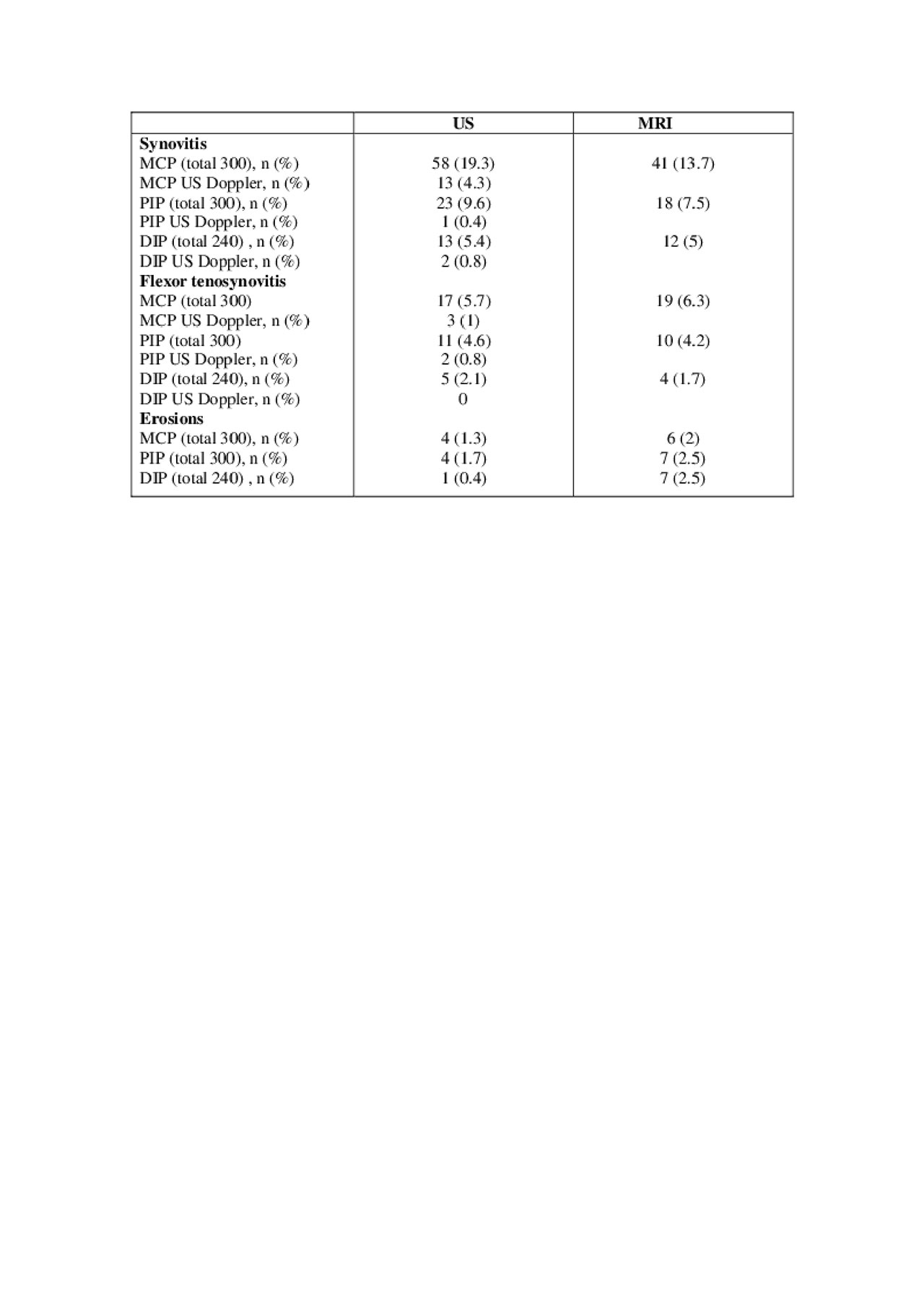 Table 2. Prevalence of lesions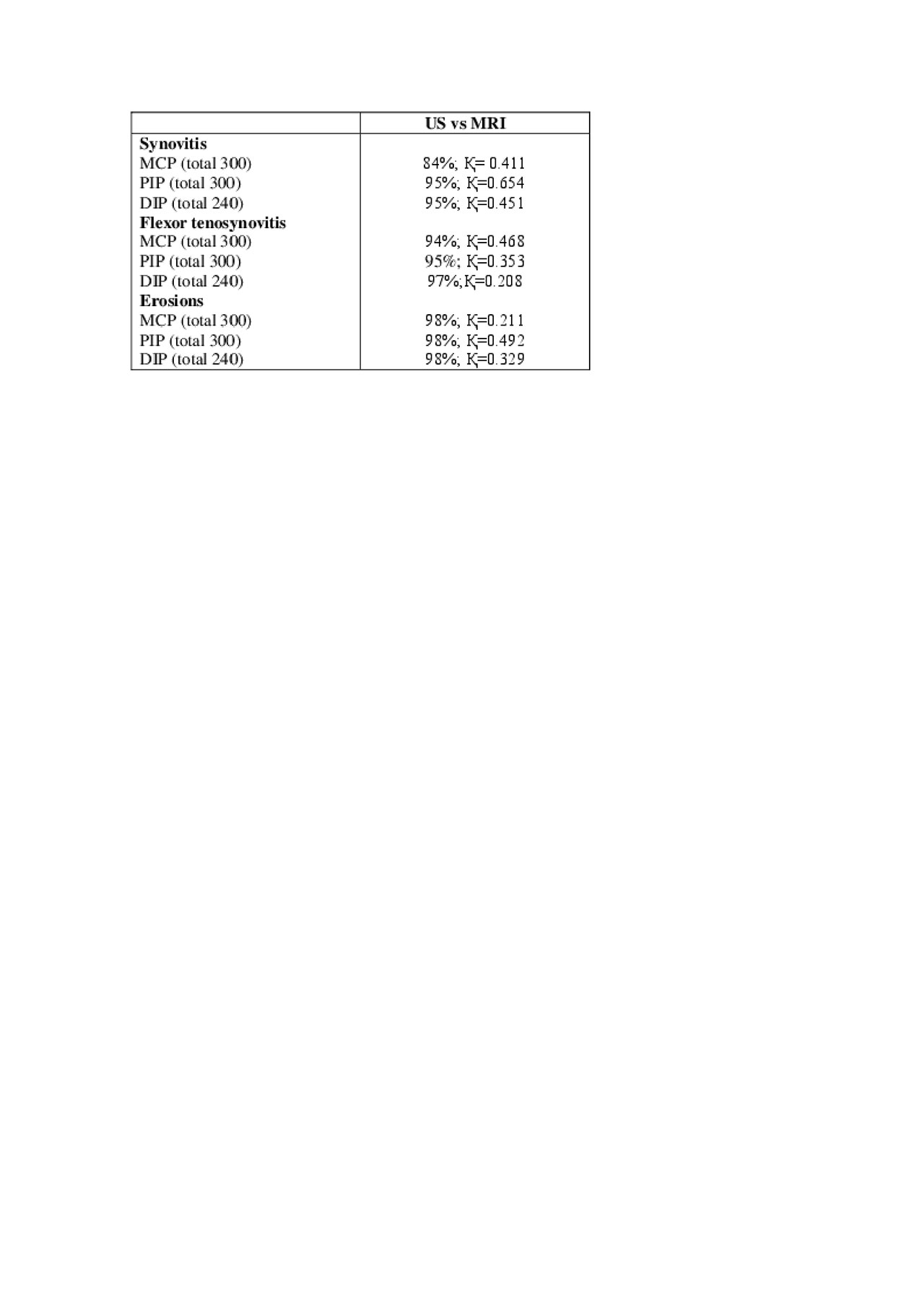 Table 3. Absolute agreement and Kappa values
---
Disclosure: A. Polachek, None; V. Furer, None; M. Zureik, None; S. Nevo, None; L. Mendel, None; D. Levartovsky, None; J. Wollman, None; V. Aloush, None; M. Berman, None; I. Kaufman, None; Y. Lahat, None; H. Sarbagil-Maman, None; S. Borok, None; A. Broyde, None; L. Eder, Abbvie, 2, 5, 8, Celgene, 5, Janssen, 5, Lily, 2, 5, Novartis, 2, 5, Pfizer, 2, 8, UCB, 2; D. Paran, None; I. Eshed, None; O. Elkayam, Pfizer, 2, 5, 8.
To cite this abstract in AMA style:
Polachek A, Furer V, Zureik M, Nevo S, Mendel L, Levartovsky D, Wollman J, Aloush V, Berman M, Kaufman I, Lahat Y, Sarbagil-Maman H, Borok S, Broyde A, Eder L, Paran D, Eshed I, Elkayam O. Ultrasound and Magnetic Resonance Imaging Evaluation of the Fingers' Joints of Psoriatic Arthritis Patients – Interim Analysis [abstract].
Arthritis Rheumatol.
2019; 71 (suppl 10). https://acrabstracts.org/abstract/ultrasound-and-magnetic-resonance-imaging-evaluation-of-the-fingers-joints-of-psoriatic-arthritis-patients-interim-analysis/. Accessed January 26, 2021.
« Back to 2019 ACR/ARP Annual Meeting
ACR Meeting Abstracts - https://acrabstracts.org/abstract/ultrasound-and-magnetic-resonance-imaging-evaluation-of-the-fingers-joints-of-psoriatic-arthritis-patients-interim-analysis/