Session Information
The 2020 Pediatric Rheumatology Symposium, originally scheduled for April 29 – May 2, was postponed due to COVID-19; therefore, abstracts were not presented as scheduled.
Session Type: Poster Breakout Session
Session Time: 4:30PM-5:00PM
Background/Purpose: Outcomes for juvenile idiopathic arthritis (JIA) have improved with use of disease-modifying anti-rheumatic drugs (DMARDs) and biologics. Despite this, the decision by a parent to begin these medications in their child can be distressing for a variety of reasons. This study sought to gain insight into the experience of parents making treatment decisions for their children. We explored: (1) the barriers and facilitators parents face when making this decision, (2) the perceived involvement and preferences around shared decision making (SDM), and (3) the perceptions around the supports in place or needed to help make this decision
Methods: In this qualitative study we recruited English speaking parents of a child with JIA followed in a tertiary care pediatric rheumatology clinic who had started treatment with a DMARD or biologic for the first time. To be eligible, the child had to be on the medication for at least 3 months to allow for some reflection on the experience. A semi-structured interview guide was developed to include broad questions around decision-making. From the list of 26 questions, we created six main interview guide topics (Table 1). Telephone interviews were audio recorded and transcribed for analysis in NVivo11. Semantic thematic analysis included review of all transcripts, generation of initial codes through open coding, and creation of a code book. Dependability was achieved by having a second reader review transcripts, codes, and themes for representativeness. Themes were then derived to represent important concepts about participants' experiences in relation to the study objectives.
Results: 20 parents (19F:1M) participated, median age 39 (26-56); median age of child 8 (4-17) (15F:4M). 11 interviews focused on a DMARD, 9 on a biologic. There were six perceived barriers (Table 2). The main barriers faced by parents were the feelings of general fear, fear about side effects, catastrophic thinking, feeling like there is no acceptable option, not having enough information, and desiring additional support. There were six perceived facilitators (Table 3) to making the decision. These included the child's poor quality of life related to JIA, being aware of a step-wise treatment plan, understanding medication options, trusting and feeling supported by the physician, having time to with the information before deciding, having a positive response to treatment, and self-directed internet research. 75% or more of parents were content with the degree of SDM, had enough knowledge to make the decision, felt confident in making the decision, and felt adequately supported by the rheumatologist.
Conclusion: We have gained insight into the challenging experience of parents making treatment decisions for their children. Overall, we found parents to be satisfied with the decision-making process and they appeared to feel well supported by the rheumatologist and rheumatology team. However, the negative emotional impact on parents was profound and there were informational and support needs identified by some parents. This will inform the development of interventions aimed at supporting parents at this difficult time to improve the overall care for patients and families.

Table 1. Semi_structured interview guide topics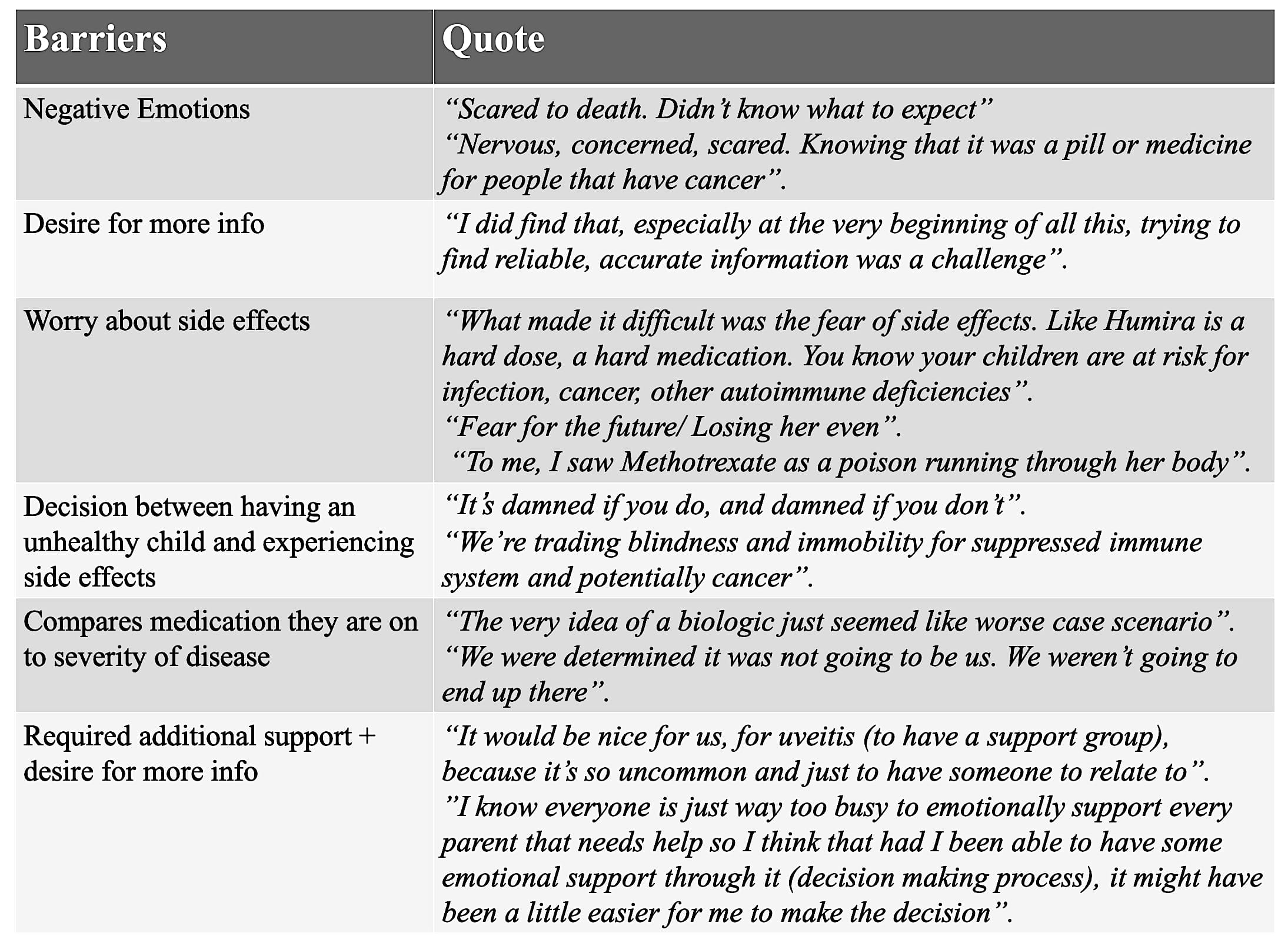 Table 2. Barriers to making medication decisions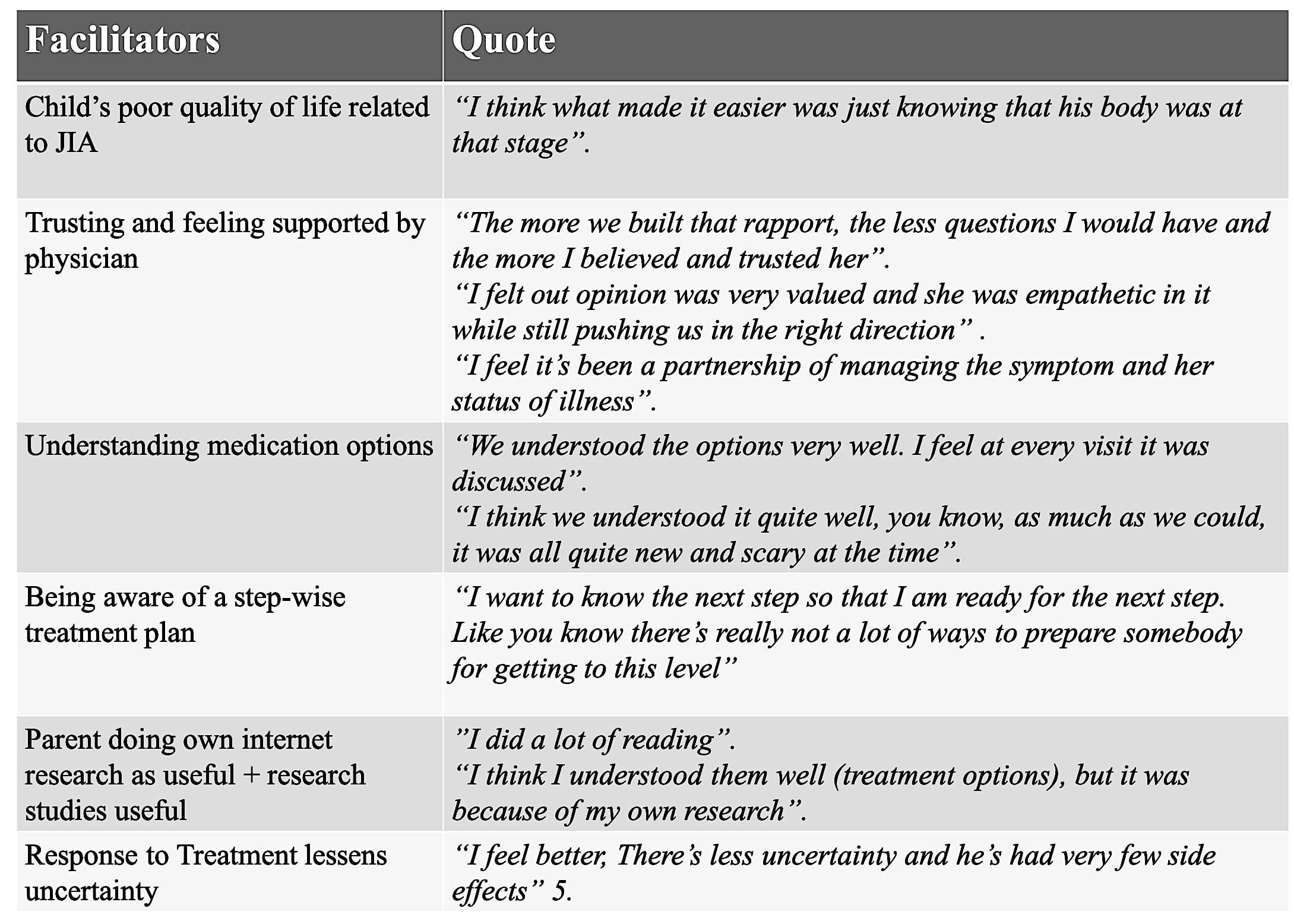 Table 3. Facilitators to making a medication decision
---
Disclosure: A. Munroe, None; A. Huber, None; B. Lang, None; S. Ramsey, None; E. Stringer, None.
To cite this abstract in AMA style:
Munroe A, Huber A, Lang B, Ramsey S, Stringer E. Medication Related Decision-Making in Parents of Children with Juvenile Idiopathic Arthritis [abstract].
Arthritis Rheumatol.
2020; 72 (suppl 4). https://acrabstracts.org/abstract/medication-related-decision-making-in-parents-of-children-with-juvenile-idiopathic-arthritis/. Accessed October 25, 2021.
« Back to 2020 Pediatric Rheumatology Symposium
ACR Meeting Abstracts - https://acrabstracts.org/abstract/medication-related-decision-making-in-parents-of-children-with-juvenile-idiopathic-arthritis/