Session Information
Session Type: Abstract Session
Session Time: 4:00PM-4:50PM
Background/Purpose: Systemic Lupus Erythematosus (SLE) predominantly affects women of childbearing age. Women affected by SLE have higher risk for infertility, miscarriages, and other pregnancy complications due to disease activity, renal involvement, medications (like cyclophosphamide), and presence of certain autoantibodies (like anti- Ro/SSA, anti-La/SSB, antiphospholipid antibodies). Active SLE at the time of conception is a strong predictor of adverse maternal and fetal outcomes; current recommendations include attempting disease quiescence for 6 months before trying to conceive. Our goal is to improve reproductive health in patients with SLE following the ACR Guidelines. We embark on this study by assessing our current practice of addressing and documenting reproductive health issues and to develop a quality improvement process to address any deficiencies.
Methods: A retrospective chart review was conducted of the NIAMS Lupus Natural History Cohort on female patients of childbearing age with at least one clinic visit in the preceding two years were included in the study (Table 1B) to identify current practice. Data collected included documentation of obstetrics history, discussion on reproductive health, fertility preservation, and autoantibody history (anti-Ro/SSA, anti-La/SSB, and antiphospholipid antibodies).
Results: Our cohort comprises of 85% (N=900) females, with 44% (n=465) in childbearing age (Table 1A). The mean age of SLE women studied was 35 years old with a range of 21-45 years of age. Autoantibody history was documented in 98%. Contraception was documented in 92%. Out of the 112 patients, documentation of pre-pregnancy counseling occurred in only 4%. There was no documentation of discussion on fertility preservation (Table 2).
Conclusion: Reproductive health is an important topic that should be a shared decision-making process between SLE patients and providers. Studies have shown that patients desire an active role from their rheumatologist regarding initiating family planning conversations and sexual/reproductive health education. The current study reveals that, while certain aspects of reproductive health (such as autoantibodies and contraception) are documented, discussions on pre-pregnancy counseling and fertility preservation are lacking. Furthermore, although there were documentations on disease activity, there was no discussion on how disease activity may affect future pregnancy. Based on the current study, we will implement the HOP-STEP program which provides a guideline in helping providers address pre-pregnancy counseling, and acceptable options for contraception. We plan to modify our progress note template to incorporate elements from ACR reproductive health guidelines. Lastly, with our colleagues in reproductive health we will develop a fertility preservation resource for our patients. With these interventions put in place, we believe will greatly impact and improve reproductive health in SLE.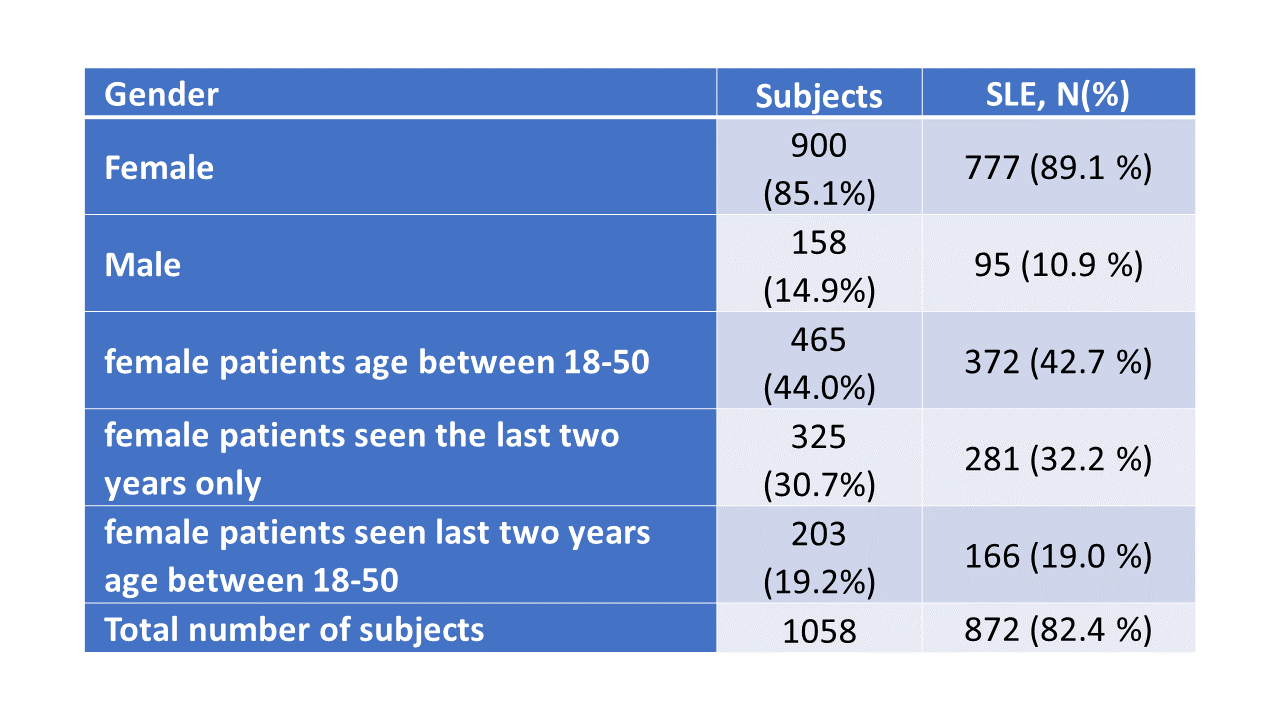 Table 1A (Demographic History of protocol 94-AR-0066):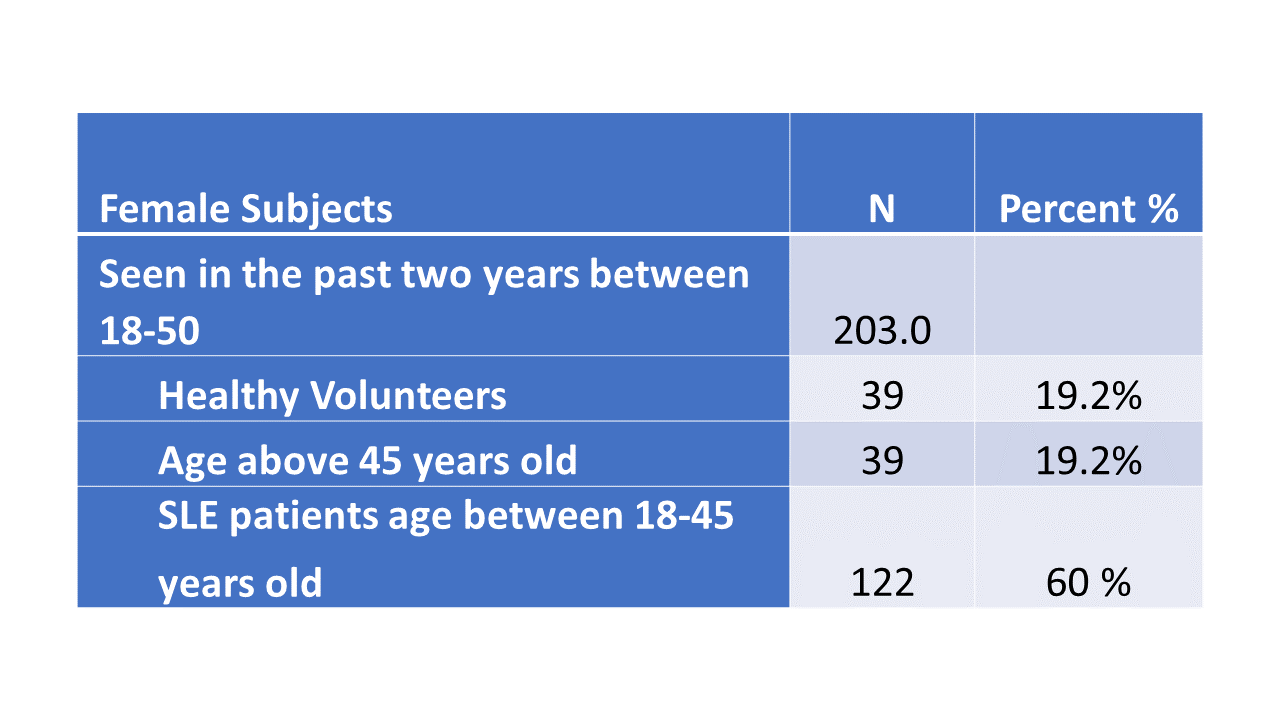 Table 1B (Demographic History of female subjects seen in the past two years between ages 18-50):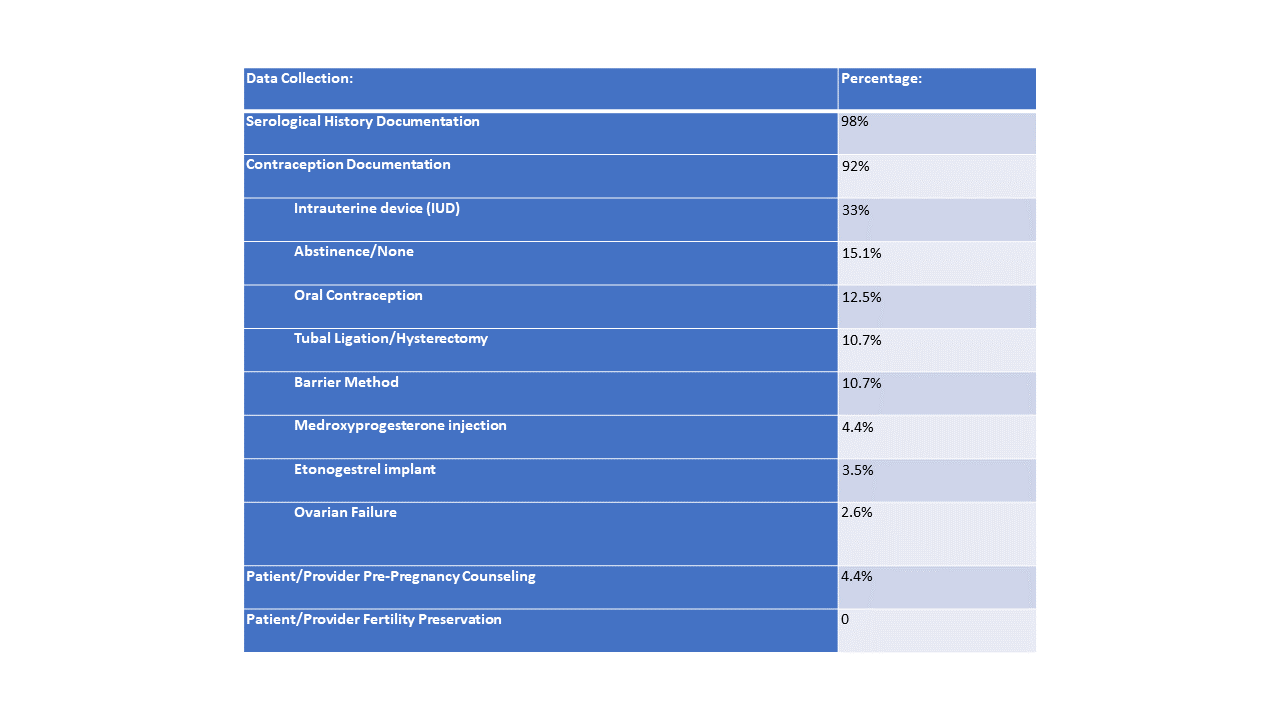 Table 2 (Retrospective Chart Review on 100% (N=112) of all females seen within the last two years between the ages of 18-45 years old):
---
Disclosure: J. Chu, None; S. Gupta, None; Z. Manna, None; M. Davis, None; Y. Temesgen-Oyelakin, None; E. Poncio, None; I. Ochoa, None; L. Lewandowski, None; M. Kaplan, None; A. Decherney, None; S. Hasni, None.
To cite this abstract in AMA style:
Chu J, Gupta S, Manna Z, Davis M, Temesgen-Oyelakin Y, Poncio E, Ochoa I, Lewandowski L, Kaplan M, Decherney A, Hasni S. Integrating Reproductive Health in Systemic Lupus Erythematosus in a Tertiary Care Setting [abstract].
Arthritis Rheumatol.
2020; 72 (suppl 10). https://acrabstracts.org/abstract/integrating-reproductive-health-in-systemic-lupus-erythematosus-in-a-tertiary-care-setting/. Accessed June 29, 2022.
« Back to ACR Convergence 2020
ACR Meeting Abstracts - https://acrabstracts.org/abstract/integrating-reproductive-health-in-systemic-lupus-erythematosus-in-a-tertiary-care-setting/