Session Information
Session Type: Poster Session (Monday)
Session Time: 9:00AM-11:00AM
Background/Purpose: Idiopathic inflammatory myopathies (IIM) are systemic autoimmune diseases traditionally classified as dermatomyositis or polymyositis, but these disorders are increasingly defined by the presence of myositis-specific and myositis-associated antibodies. Anti-Jo-1 autoantibodies recognize histidyl tRNA synthetase and are frequently found in these patients. In addition to producing antibody, B cells present antigen to T cells, a function that is independent of antibody production. Jo-1-specific B cells have not been previously characterized. To develop targeted therapies for IIM, we must first understand the etiology of autoreactive B cells in this disease. We hypothesize that anti-Jo-1 B cells will exhibit features of memory B cells and show evidence of somatic hypermutation and antigen-driven selection.
Methods: We enrolled 10 patients that were anti-Jo-1 autoantibody positive by clinical testing at our university medical center (Table 1). Antigen-specific B lymphocytes are typically rare in the repertoire and the B cell receptor is not automatically secreted as antibody, making detection of specificity difficult. To overcome these challenges, we polyclonally stimulated peripheral blood mononuclear cells (PBMCs) from IIM patients to drive in vitro B cell differentiation into antibody-secreting cells and developed a high throughput ELISA to screen and identify wells containing Jo-1 antibody-secreting cells. We applied flow cytometry phenotyping of wells that were positive or negative for anti-Jo-1 B to investigate their expression of twelve B cell phenotypic markers.
Results: Using recombinant Jo-1 protein, our ELISA successfully distinguished the presence or absence of anti-Jo-1 antibodies in clinically validated patient sera (Figure 1). Stimulation of human PBMC resulted in detection of IgG in the supernatants of all wells. A proportion of these wells were positive for anti-Jo-1 IgG autoantibody with an estimated frequency of approximately 0.01% of the total B cell repertoire, a frequency that is comparable to previously reported tetanus toxoid B cells in vaccinated individuals. We also detected a residual population of anti-Jo-1 B cells in a patient who previously received rituximab. B cell subsets differentially expressed CD24, CD27, CD38, IgM, and IgD following polyclonal stimulation. Differences in CXCR4 and CCR7 expression were also observed in different B cell subsets identified in these cultures.
Conclusion: This is the first demonstration of anti-Jo-1 B cells in the primary immune repertoire of patients with IIM, including those who have previously received rituximab. Flow phenotypic analysis suggests that differences in B cell subset distribution of anti-Jo-1 B cells can be assessed using our methods. These data provide the first critical steps towards understanding anti-Jo-1 B cell biology in patients with IIM to enable their future tracking as clinical disease and therapeutic response biomarkers.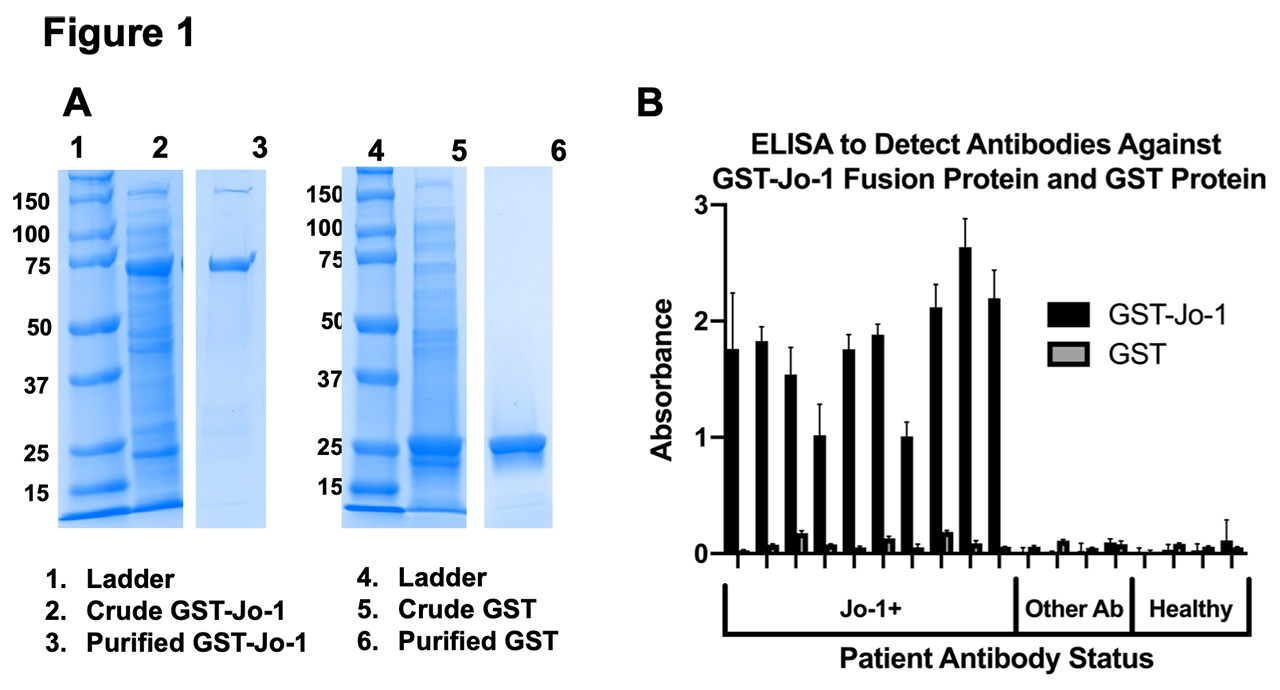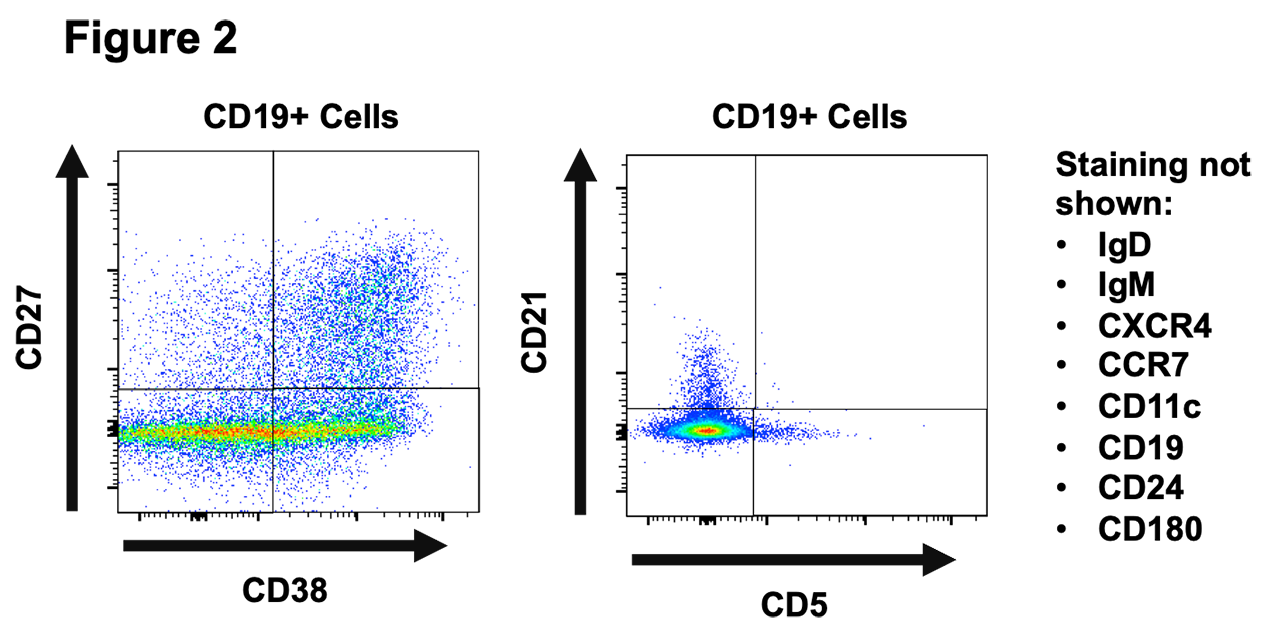 ---
Disclosure: J. Young-Glazer, None; E. Wilfong, None; P. Kendall, None; R. Bonami, None; L. Crofford, None.
To cite this abstract in AMA style:
Young-Glazer J, Wilfong E, Kendall P, Bonami R, Crofford L. Identifying Jo-1-Specific B Cells in the Primary Immune Repertoire in Idiopathic Inflammatory Myopathies [abstract].
Arthritis Rheumatol.
2019; 71 (suppl 10). https://acrabstracts.org/abstract/identifying-jo-1-specific-b-cells-in-the-primary-immune-repertoire-in-idiopathic-inflammatory-myopathies/. Accessed May 16, 2022.
« Back to 2019 ACR/ARP Annual Meeting
ACR Meeting Abstracts - https://acrabstracts.org/abstract/identifying-jo-1-specific-b-cells-in-the-primary-immune-repertoire-in-idiopathic-inflammatory-myopathies/