Session Information
Session Type: Poster Session D
Session Time: 9:00AM-11:00AM
Background/Purpose: COVID-19 threatens the health of people worldwide, although it remains unclear to what extent antirheumatic disease therapies increase susceptibility to complications of viral respiratory infections. We conducted a scoping review of available evidence regarding the frequency and severity of acute respiratory viral adverse events (AEs) related to antirheumatic disease therapies.
Methods: Studies reporting primary data on acute respiratory viral AEs in patients using antirheumatic medications were identified via systematic search of MEDLINE, Scopus, Embase, Proquest Dissertations and Theses, Cochrane Database of Systematic Reviews, and OpenGrey databases and supplemental hand search of PubMed for additional relevant clinical trials. Data from eligible studies were charted by pairs of independent reviewers using a data abstraction tool.
Results: 9,686 unique references were screened (Figure 1). After title and abstract screening, full‐text screening, and the supplemental hand search, 180 studies (Table 1) were identified for data charting. The majority of studies were recently published (since 2011), of observational design, and from North America. 52% of studies focused on use of cytokine-directed bDMARDs; diseases of interest were most commonly RA (40%) and SLE (15%).
Domains of reported acute respiratory viral events and associated outcomes are shown (Figure 2). While the data are limited with regard to specific viral outcomes, they suggest that use of glucocorticoids, JAK inhibitors (especially high-dose), TNF inhibitors, and IL-17 inhibitors may be associated with a higher frequency of respiratory viral AEs compared to placebo. Available data suggest no increased frequency or risk of respiratory viral AEs with NSAIDs, hydroxychloroquine, sulfasalazine, methotrexate, azathioprine, mycophenolate mofetil, cyclophosphamide, or apremilast. One large cohort study demonstrated an association with leflunomide use and increased risk of acute viral respiratory AEs compared to non-use.
Conclusion: This scoping review identified that some classes of antirheumatic medications may be associated with increased risk of acute respiratory viral AEs in patients with rheumatic diseases. However, definitive data are lacking and future studies should address this knowledge gap. More granular reporting of viral respiratory AEs in future study designs would be helpful for rheumatology patients and practitioners to better interpret the risks of individual medications. In the context of the COVID-19 pandemic, increased widespread respiratory viral PCR testing offers immediate research opportunities to clarify the safety of antirheumatic therapies in terms of viral respiratory complications.
Figure 1. PRISMA flow diagram for the scoping review process.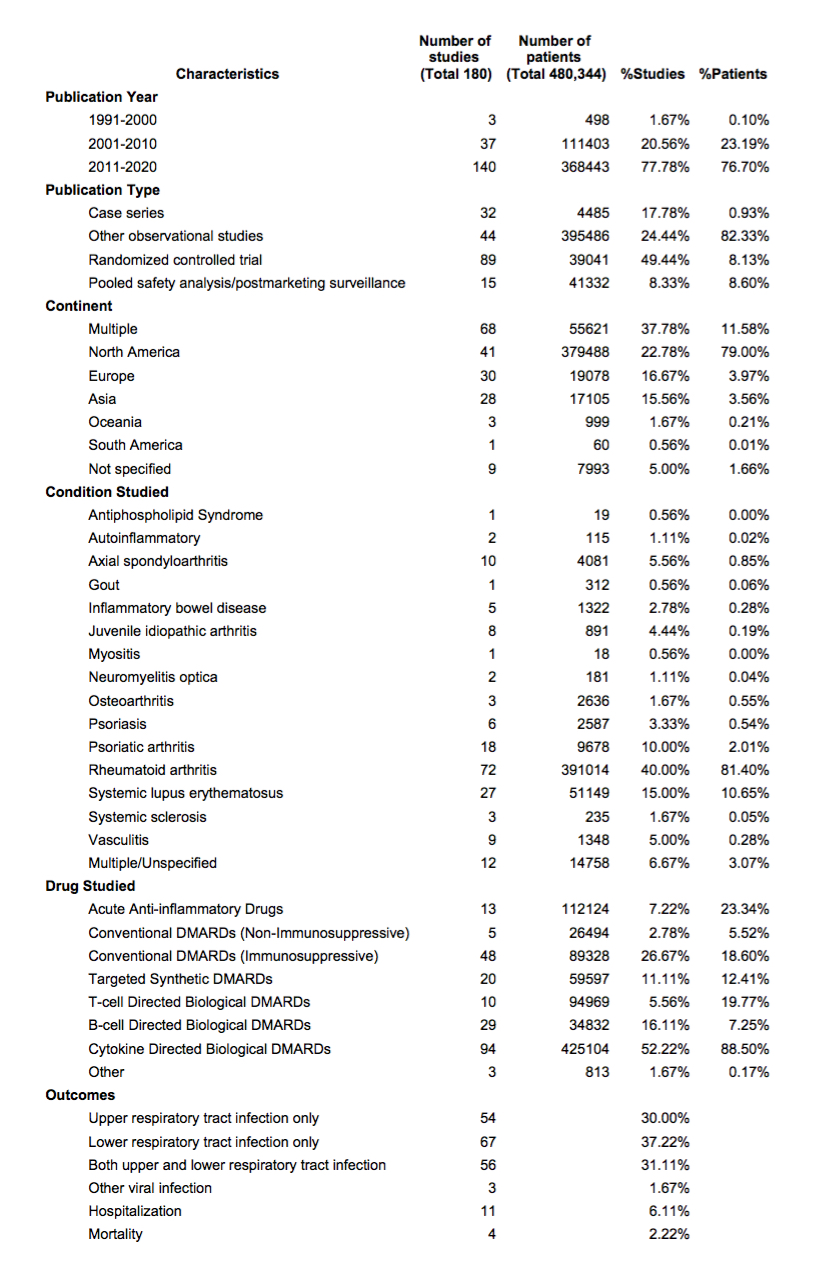 Table 1. Summary of general characteristics of included studies
Figure 2. Acute respiratory viral outcomes reported in included studies. Mortality represents mortality secondary to an acute respiratory infection (including viral); Hospitalization represents hospitalization secondary to an acute respiratory infection (including viral); URTI, upper respiratory tract infection, includes sinusitis, nasopharyngitis, pharyngitis; LRTI, lower respiratory tract infection, includes bronchitis, pneumonia.
---
Disclosure: A. Kilian, None; Y. Chock, None; I. Huang, None; E. Graef, None; L. Upton, None; A. Khilnani, None; S. Silinsky Krupnikova, None; I. Almaghlouth, None; L. Cappelli, None; R. Fernandez-Ruiz, None; B. Frankel, None; J. Frankovich, None; C. Harrison, None; B. Kumar, None; K. Monga, None; J. Rosario Vega, None; N. Singh, Rheumatology Research Foundation, 2, American Heart Association, 2; J. Sparks, Optum, 1, Janssen, 1, Inova, 1, Gilead, 1, Amgen, 1, Bristol-Myers Squibb, 1, 2; E. Sullo, None; K. Young, None; A. Duarte-Garcia, None; M. Putman, None; S. Johnson, None; J. Liew, None; A. Jayatilleke, None.
To cite this abstract in AMA style:
Kilian A, Chock Y, Huang I, Graef E, Upton L, Khilnani A, Silinsky Krupnikova S, Almaghlouth I, Cappelli L, Fernandez-Ruiz R, Frankel B, Frankovich J, Harrison C, Kumar B, Monga K, Rosario Vega J, Singh N, Sparks J, Sullo E, Young K, Duarte-Garcia A, Putman M, Johnson S, Liew J, Jayatilleke A. Acute Respiratory Viral Adverse Events During Use of Antirheumatic Disease Therapies: A Scoping Review [abstract].
Arthritis Rheumatol.
2020; 72 (suppl 10). https://acrabstracts.org/abstract/acute-respiratory-viral-adverse-events-during-use-of-antirheumatic-disease-therapies-a-scoping-review/. Accessed December 1, 2022.
« Back to ACR Convergence 2020
ACR Meeting Abstracts - https://acrabstracts.org/abstract/acute-respiratory-viral-adverse-events-during-use-of-antirheumatic-disease-therapies-a-scoping-review/