Session Information
Session Type: Abstract Session
Session Time: 10:00AM-10:50AM
Background/Purpose: Treatment strategies for chronic widespread pain (CWP)/fibromyalgia (FM) are imperfect with only a modest effect from medications. Due to the many symptoms experienced by patient, including pain, sleep disturbance and often mental health complaints, an agent that could address multiple symptoms would be ideal. Cannabinoids may have potential to fill this gap. In the setting of recreational legalization of cannabis in Canada, patients now have easier access and may be self-medicating with cannabis. We have examined the prevalence and characteristics of use in FM patients.
Methods: During a two-month period (April-May 2019), consecutive patients attending an academic, community-based rheumatology clinic staffed by 3 rheumatologists participated in an onsite survey comprising 2 questionnaires: 1) demographic and disease information completed by the rheumatologist, 2) patient anonymous questionnaire of health status, cannabis use (recreational and/or medicinal) and characteristics of use.
Results: In a cohort of 1000 rheumatology attendees (73% females; mean age 64 ± 14 yrs), 117 (11.7%) were diagnosed with FM. Medical cannabis (MC) had ever been used by 12.6% (95% CI: 10.7%-14.8%) of the whole cohort, with half continuing use for mostly pain relief. Of the 117 FM patients, 28 (24%) had ever used medical cannabis (95% CI: 16.5%-32.7%), with 16 (57%) continuing use. Users vs. non users were more likely to be younger, 53 vs.58 yrs (p=0.072) and unemployed or disabled 39% vs. 17% (p=0.019), and used more medication types for symptom control (p=0.013), but symptom severity parameters did not differ between groups Table 1. Users were more likely to be past and current cigarette smokers, and previous or current recreational cannabis users. Some comorbid rheumatic condition was present in 82 (70.1%), with 35 (30%) diagnosed with an inflammatory condition. Almost half of patients with FM comorbid with ankylosing spondylitis had used medical cannabis. Symptom relief (VAS, 1-10) was 7.0 ±2.3.
Conclusion: FM patients, including those with comorbid rheumatic conditions, have commonly used medical cannabis, with more than half continuing use. Although symptom severity parameters were similar for users vs. nonusers, symptom relief was reported to be moderately good.  Cigarette smoking and recreational cannabis use may play a facilitatory role in medical cannabis use in FM. Adjunctive medical cannabis may be a treatment consideration for patients with CWP, either as a unique diagnosis of FM or comorbid with inflammatory arthritis.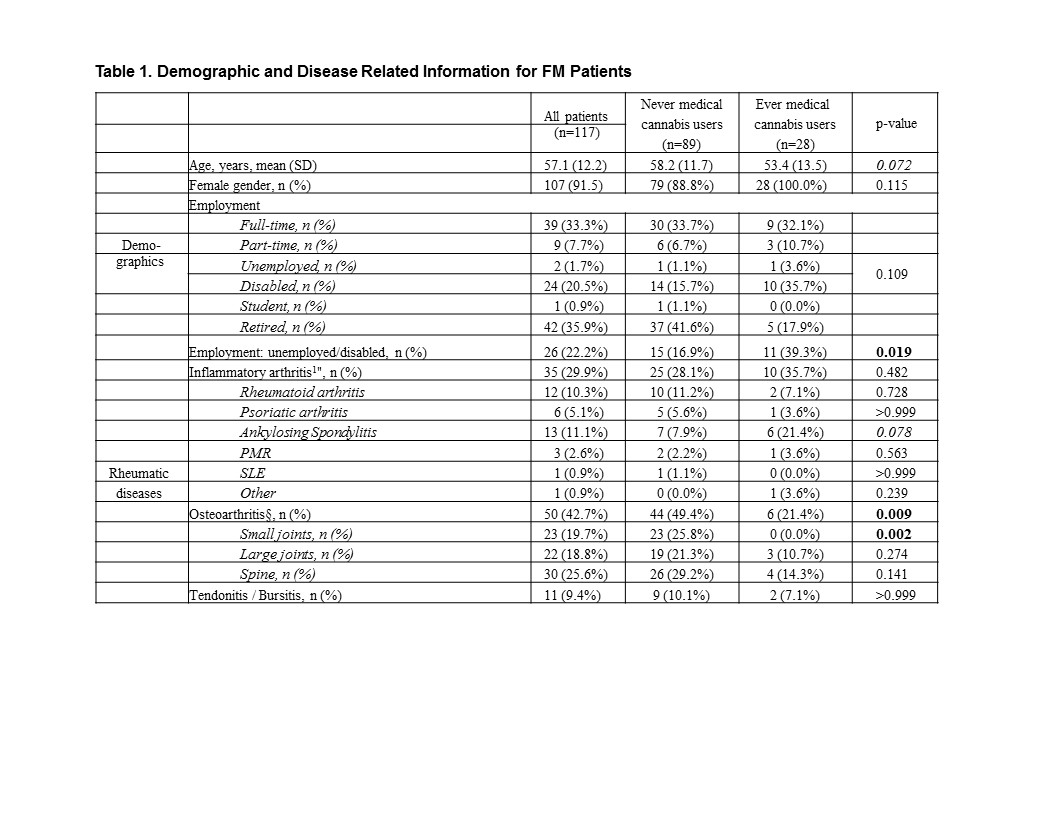 Table 1. Demographic and Disease Related information for fibromyalgia patients (part 1)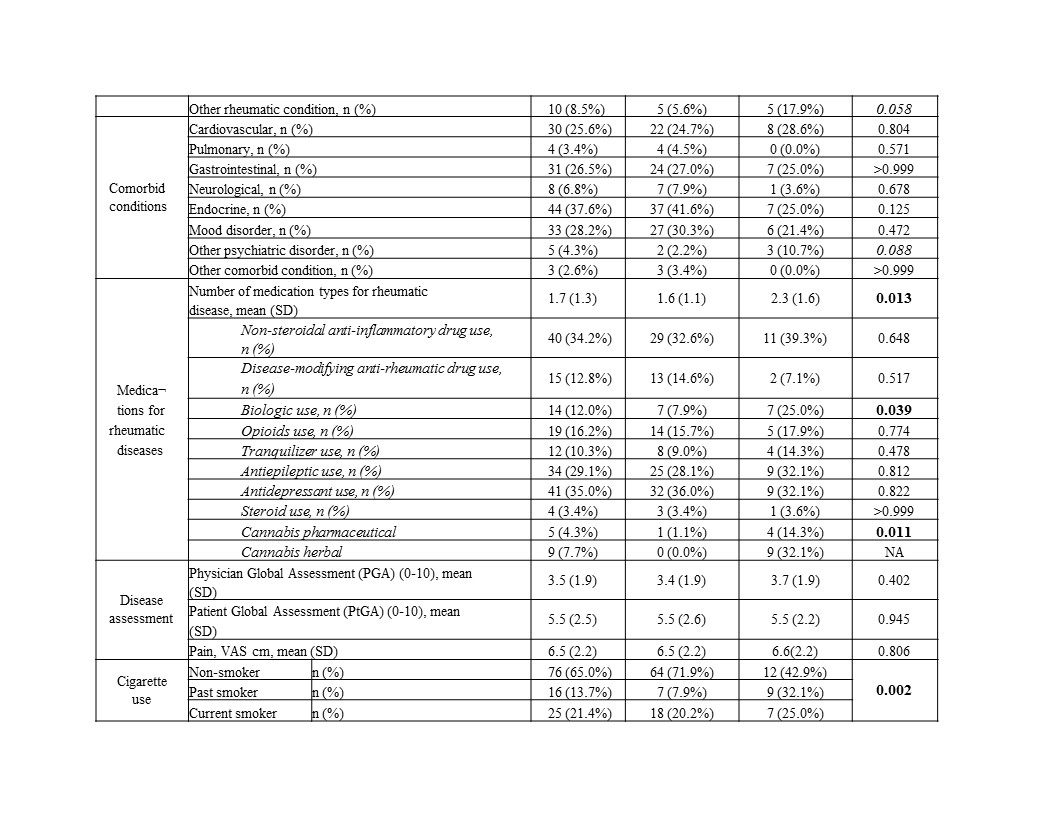 Table 1. Demographic and Disease Related information for fibromyalgia patients (part 2)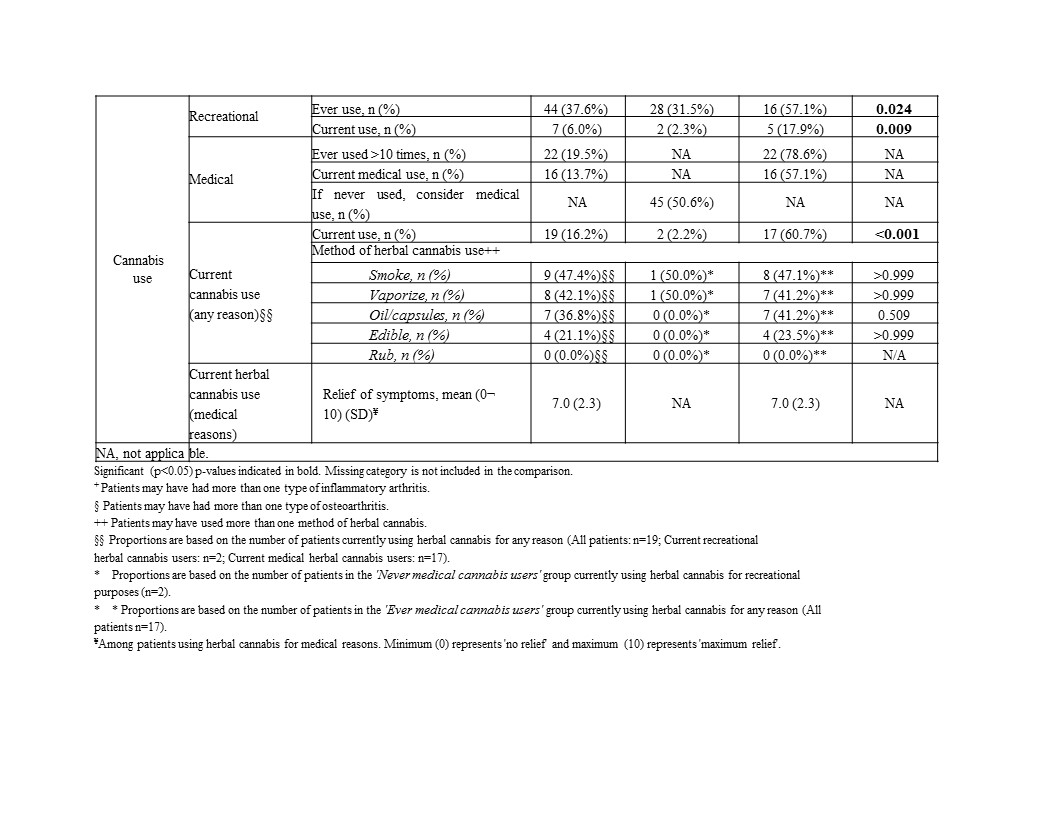 Table 1. Demographic and Disease Related information for fibromyalgia patients (part 3)
---
Disclosure: M. Fitzcharles, None; E. Rampakakis, None; Y. Shir, None; J. Sampalis, None; M. Cohen, None; M. Starr, None; W. Häuser, None.
To cite this abstract in AMA style:
Fitzcharles M, Rampakakis E, Shir Y, Sampalis J, Cohen M, Starr M, Häuser W. Use of Medical Cannabis by Patients with Fibromyalgia: A Prospective Cross-sectional Study [abstract].
Arthritis Rheumatol.
2020; 72 (suppl 10). https://acrabstracts.org/abstract/use-of-medical-cannabis-by-patients-with-fibromyalgia-a-prospective-cross-sectional-study/. Accessed June 29, 2022.
« Back to ACR Convergence 2020
ACR Meeting Abstracts - https://acrabstracts.org/abstract/use-of-medical-cannabis-by-patients-with-fibromyalgia-a-prospective-cross-sectional-study/