Session Information
Session Type: Poster Session C
Session Time: 8:30AM-10:30AM
Background/Purpose: Hydroxychloroquine (HCQ) is the cornerstone of SLE therapy as it improves damage-free survival in all SLE patients. Yet, in new users, as few as 17% of SLE patients took HCQ as recommended for a year increasing risk of poor SLE outcomes and early death. Moreover, Black patients and those from disadvantaged backgrounds have a 2-fold higher HCQ nonadherence rate, which contributes to worse SLE outcomes and health disparities. This highlights that diverse SLE patients could have different perspectives about HCQ and unique barriers to adherence. Yet, most adherence interventions lack diverse patients' insights or tailored strategies addressing their unique challenges with HCQ. Therefore, using qualitative descriptive analysis we aimed to examine diverse SLE patients' perspectives on: insights and priorities about HCQ adherence, and the most valuable and actionable adherence strategies.
Methods: We recruited 11 patients with SLE from Madison (28% non-White; 17% living in poverty) and Milwaukee, Wisconsin (56% non-White; 40% living in poverty) who were identified with a history of nonadherence or actively struggling with taking HCQ. We used purposeful sampling to recruit diverse SLE patients (e.g., age, sex, race/ethnicity, social challenges identified by using social determinants of health documented in the EHR.). Using four 90-minute semi-structured focus groups, facilitators first asked patients to share their perspectives on HCQ, insights and concerns about HCQ that lead to reduced adherence. Next, patients participated in discussing and prioritizing strategies to address their concerns and improve their adherence. All meetings were audio-recorded and transcribed. Using content analysis, we analyzed transcripts from each meeting.
Results: Eleven patients participated in focus group meetings (attendance – 100% meetings 1-3, 90% 4th meeting); 60% were age ≤ 40 years, 10% male, 40% had disease duration ≤5 years, 70% were non-White, 40% with social challenges, 50% Milwaukee area, and 40% had severe CNS or renal SLE.
"Long-term concerns" and "worry", and "side-effects from HCQ" were the most frequently mentioned words or phrases during the initial focus group meeting where patients shared their perspectives and insights about HCQ (Figure 1A). Qualitative analysis identified eight themes regarding adherence based on patients' discussions about their insights and concerns about HCQ; sub-analysis revealed inter-relationships schematically shown in Figure 1B. The most commonly coded themes and subcategories are in Table 1. Finally, we categorized all patient-suggested strategies, which were ranked by patients from most valuable to least valuable in addressing underlying concerns and barriers in the real world (Table 2).
Conclusion: Our study provide new insights regarding inter-related themes and insights about HCQ adherence, and patient-suggested and prioritized strategies will be most valuable for future interventions. Our study brings diverse patient voices to redesign adherence intervention in SLE by using a multifaceted patient-insight informed approach and patient-recommended strategies.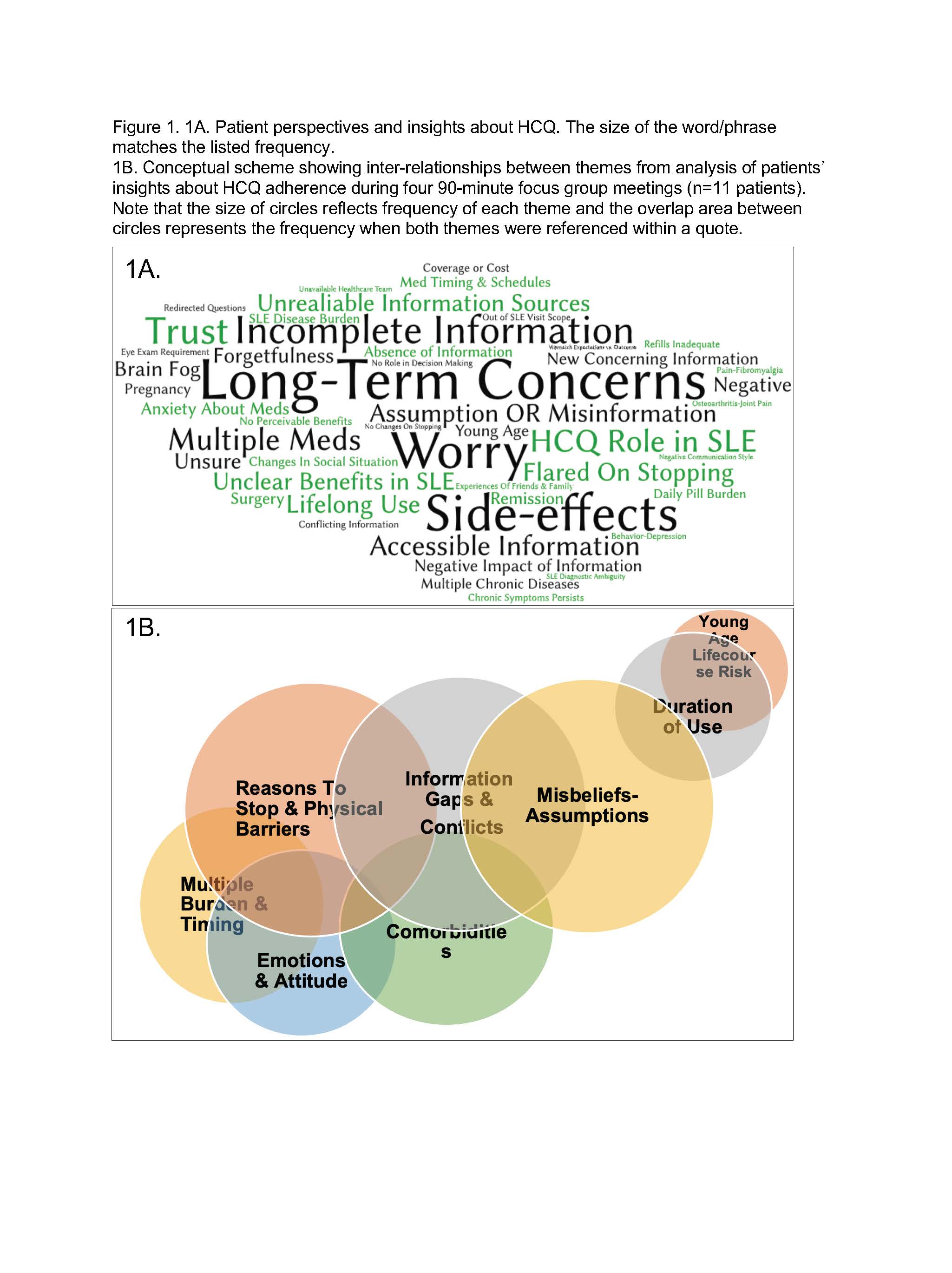 Figure 1. 1A. Patient perspectives and insights about HCQ. The size of the word/phrase matches the listed frequency. 1B. Conceptual scheme showing inter-relationships between themes from analysis of patients' insights about HCQ adherence during four 90-minute focus group meetings (n=11 patients). Note that the size of circles reflects frequency of each theme and the overlap area between circles represents the frequency when both themes were referenced within a quote.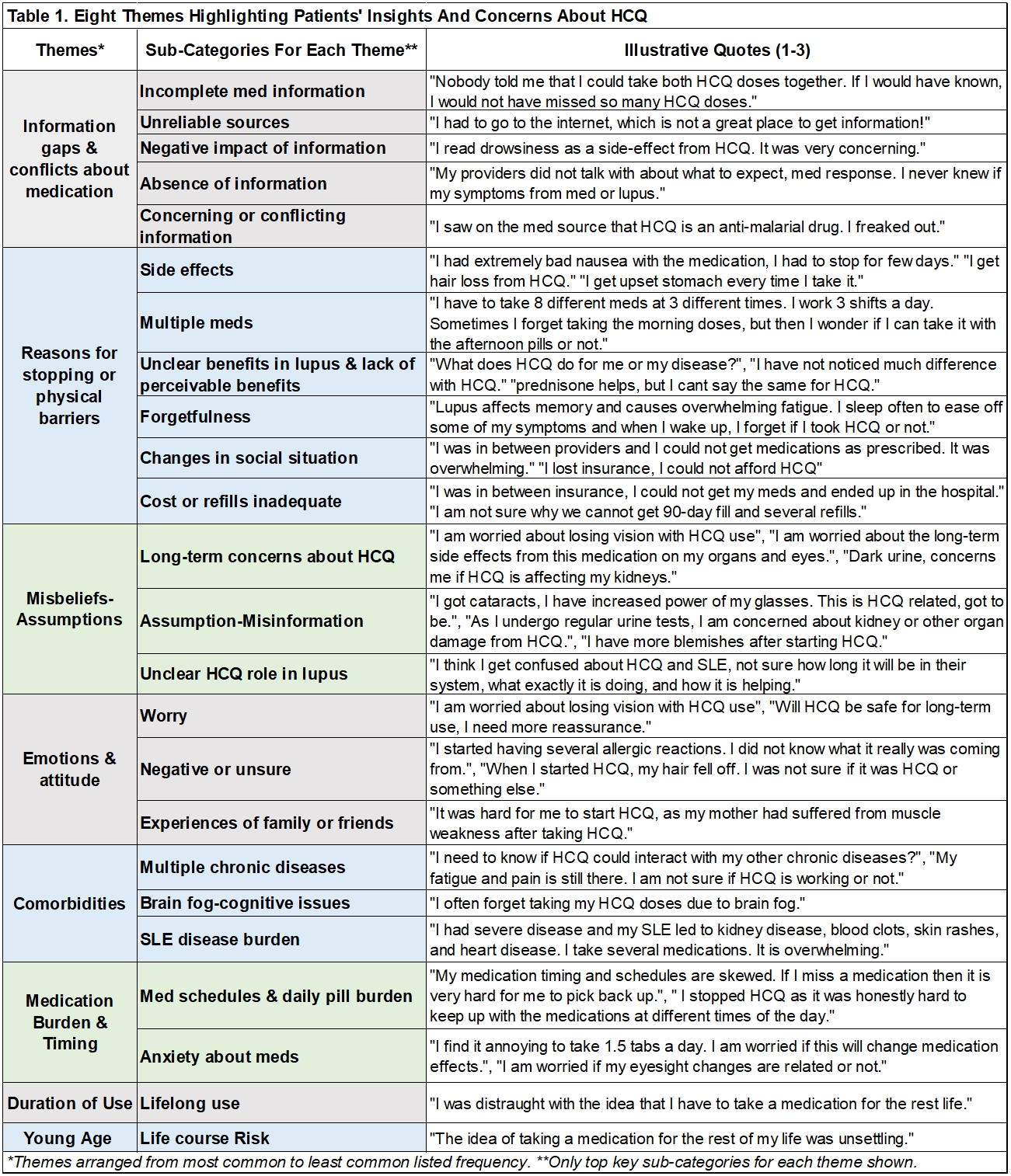 Table 1. Eight Themes Highlighting Patients' Insights And Concerns About HCQ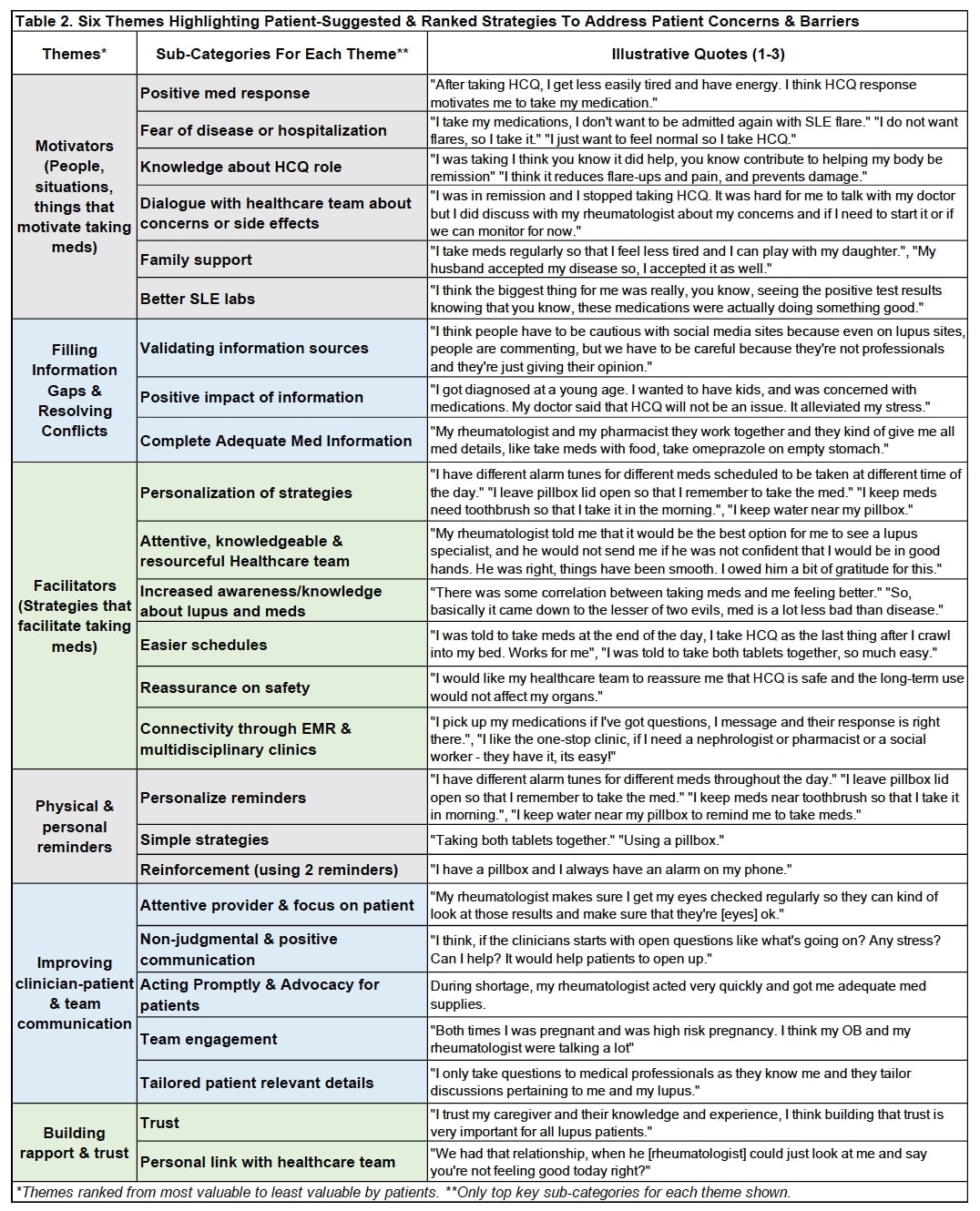 Table 2. Six Themes Highlighting Patient-Suggested & Ranked Strategies To Address Patient Concerns & Barriers
---
Disclosures: S. Garg, None; B. Chewning, None; N. Kaitz, None; S. Gomez, None; C. Bartels, Pfizer, Independent Grants for Learning and Change, 5.
To cite this abstract in AMA style:
Garg S, Chewning B, Kaitz N, Gomez S, Bartels C. Patients' Insights About Hydroxychloroquine, and Patient-Recommended Strategies to Target Nonadherence [abstract].
Arthritis Rheumatol.
2021; 73 (suppl 9). https://acrabstracts.org/abstract/patients-insights-about-hydroxychloroquine-and-patient-recommended-strategies-to-target-nonadherence/. Accessed January 30, 2023.
« Back to ACR Convergence 2021
ACR Meeting Abstracts - https://acrabstracts.org/abstract/patients-insights-about-hydroxychloroquine-and-patient-recommended-strategies-to-target-nonadherence/