Session Information
The 2020 Pediatric Rheumatology Symposium, originally scheduled for April 29 – May 2, was postponed due to COVID-19; therefore, abstracts were not presented as scheduled.
Session Type: ACR Abstract Session
Session Time: 4:15PM-5:15PM
Background/Purpose: Pediatric non-infectious uveitis is often treated with systemic immunomodulators in a step-wise fashion, with methotrexate (MTX) followed by tumor necrosis factor alpha inhibitors (TNFi) in refractory cases. There is currently limited published data indicating whether some types of uveitis have more favorable responses to specific medications than others. This study aimed to determine the rates of treatment failure with MTX monotherapy and subsequent efficacy of the TNF inhibitors adalimumab (ADA) and infliximab (IFX) in refractory pediatric non-infectious uveitis.
Methods: The charts of patients followed in a combined ophthalmology-rheumatology uveitis clinic for refractory non-infectious uveitis between January 2013 and December 2017 were reviewed retrospectively. Data recored included demographic information, site and degree of uveitis, associated systemic conditions, uveitis complications, and systemic and topical therapy. Treatment failure was defined as steroid dependence with persistent or recurrent inflammation despite maximum dose of the applicable systemic immunosuppressive agent for 3 months or longer.
Results: Seventy-one patients were included (Figure 1). Anterior uveitis was the most common presentation (n=48 total; juvenile idiopathic arthritis (JIA) associated n=22, idiopathic n=26), followed by pars planitis (n=14) and panuveitis (n=9). Mean age at diagnosis was 7.6 years. Mean follow-up period was 76.5 months (range 18-192). Overall treatment failure with MTX monotherapy was 86%. Of those who failed MTX monotherapy, three chose a non-TNFi as subsequent therapy, 28/49 were controlled with ADA and 9/9 with IFX as the first additional treatment. Twenty-one patients on ADA therapy were switched to IFX for persistent inflammation and 100% were controlled. Subgroup analysis for each type of uveitis was further performed (Figure 2). Visual acuity outcomes were good overall with better than 20/50 vision in 89% of eyes with uveitis at an average of 6 years follow-up (Figure 3).
Conclusion: There is limited data on control of various pediatric uveitis subtypes with MTX monotherapy. In this study, MTX was effective as monotherapy in less than 20% of patients across all subtypes. IFX and ADA were effective and safe treatment modalities to achieve steroid-free remission for refractory pediatric uveitis.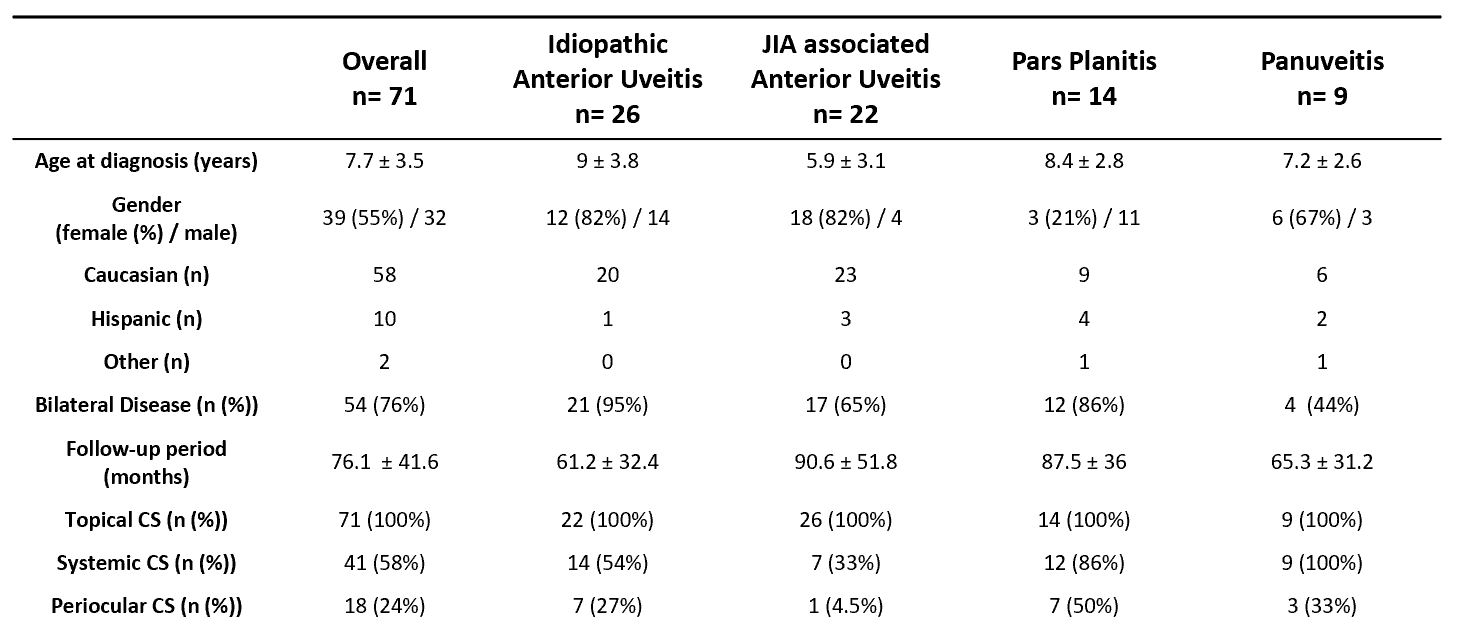 Figure 1. Demographics and Clinical Characteristics
Figure 2. Systemic Medication Required to Reach Inactive Disease by Subtype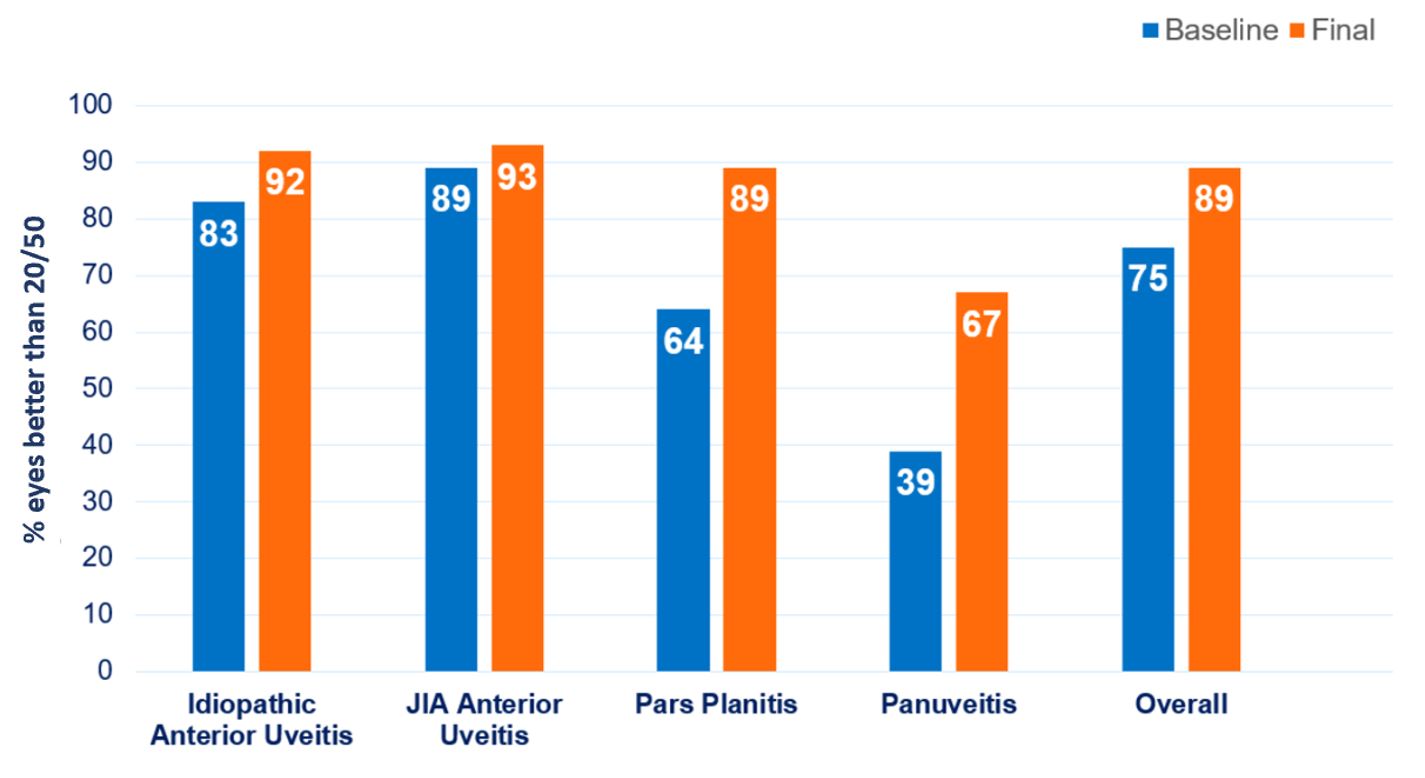 Figure 3. Visual Acuity Outcomes
---
Disclosure: A. Cooper, None; B. Can Ermerak, None; K. Keck, None; E. Stahl, None.
To cite this abstract in AMA style:
Cooper A, Can Ermerak B, Keck K, Stahl E. Failure of Methotrexate Monotherapy and Subsequent Response to Tumor Necrosis Factor Inhibitors in Pediatric Non-Infectious Uveitis [abstract].
Arthritis Rheumatol.
2020; 72 (suppl 4). https://acrabstracts.org/abstract/failure-of-methotrexate-monotherapy-and-subsequent-response-to-tumor-necrosis-factor-inhibitors-in-pediatric-non-infectious-uveitis/. Accessed February 3, 2023.
« Back to 2020 Pediatric Rheumatology Symposium
ACR Meeting Abstracts - https://acrabstracts.org/abstract/failure-of-methotrexate-monotherapy-and-subsequent-response-to-tumor-necrosis-factor-inhibitors-in-pediatric-non-infectious-uveitis/