Session Information
Session Type: Poster Session B
Session Time: 8:30AM-10:30AM
Background/Purpose: A few days after my 18th birthday, I walked into a rheumatology clinic for the first time. I had ulcers in my mouth, felt extremely tired, and my knees were swollen and painful. In just a few years, I went from competing in triathlons to limping around. Leaving the clinic with a prescription of NSAIDs and colchicine, I thought these symptoms would disappear once I was done with stressful college entrance exams. But I had no idea of the journey that lay ahead.
I ran a low-grade fever for 2 years straight. Sometimes, I felt so sick I couldn't get out of bed. My white blood cell count was often low. Steroids made my face swell, and I felt tempted to stop my medications. At one point, even my own parents accused me of feigning illness-but I didn't have a diagnosis to prove them wrong! Despite all this, I was accepted to medical school. Shortly afterwards, I received a formal diagnosis of SLE. After years of rheumatology appointments, this news did not come as a surprise to me. But as a medical student, I now had to juggle 2 roles: patient and physician-to-be.
Intervention: My illness introduced me to the world of rheumatology. I was fascinated by all the research that was going on in the field, and I wanted to experience the thrill of creating knowledge that will directly help patients like myself. Previously, I was part of an international patient advisory board for lupus research. Currently, I am involved in several projects ranging from translating an international vaccine survey for people living with rheumatic diseases, to researching HCV clearance and autoimmunity. With help from the rheumatologist who diagnosed me, I am now drafting my first original research article!
Another thing that has inspired me to become more engaged in healthcare is connecting with fellow patients through online groups. As a medical student, I sometimes provide information about lupus, help anxious people who have just been diagnosed, and explain the importance of adhering to treatment. But when things get tough for me, it is also very helpful to talk to people who have been through similar situations. This reciprocal relationship builds a strong sense of support and community.
Maintenance: Stress is a major part of medical school. Sometimes it can be easy to neglect my own health. Forgetting to take steroids in the morning, for example, can lead to an inconvenient bout of arthritis while studying or shadowing in the evening. Prolonged stress and sleep deprivation may also lead to disabling flares. Therefore, I must keep an eye on my mental and physical health, and manage it like any other obligation. This is easier said than done, so I rely on planners and pillboxes to hold myself accountable. Sometimes, I also experience "brain fog" and forgetfulness, so I use digital tools such as phone apps to keep me on track.
Quality of Life: My lupus has now been stable for more than a year. I've become better at recognizing signs of an impending flare and taking action to stop it. With my improved health, I am able to dedicate more of my energy towards academics, research, and having fun. Though I still occasionally worry about what the future holds for me as a physician living with lupus, I remain confident that scientific breakthroughs and advocacy will continue to improve the lives of patients all around the world.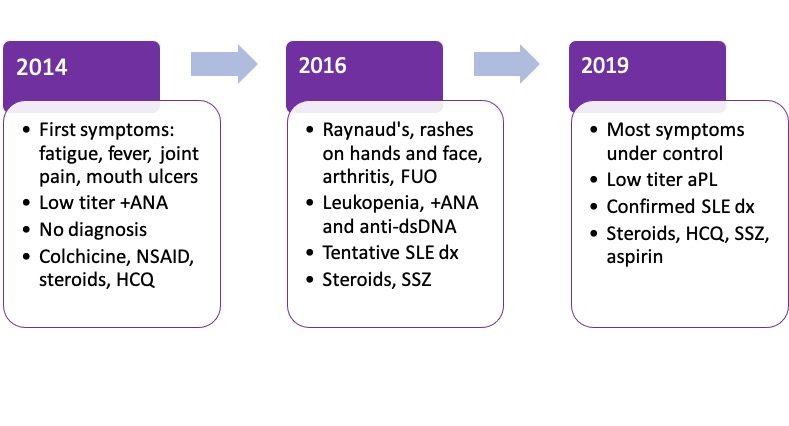 The diagnosis process
Factors that affect quality of life with lupus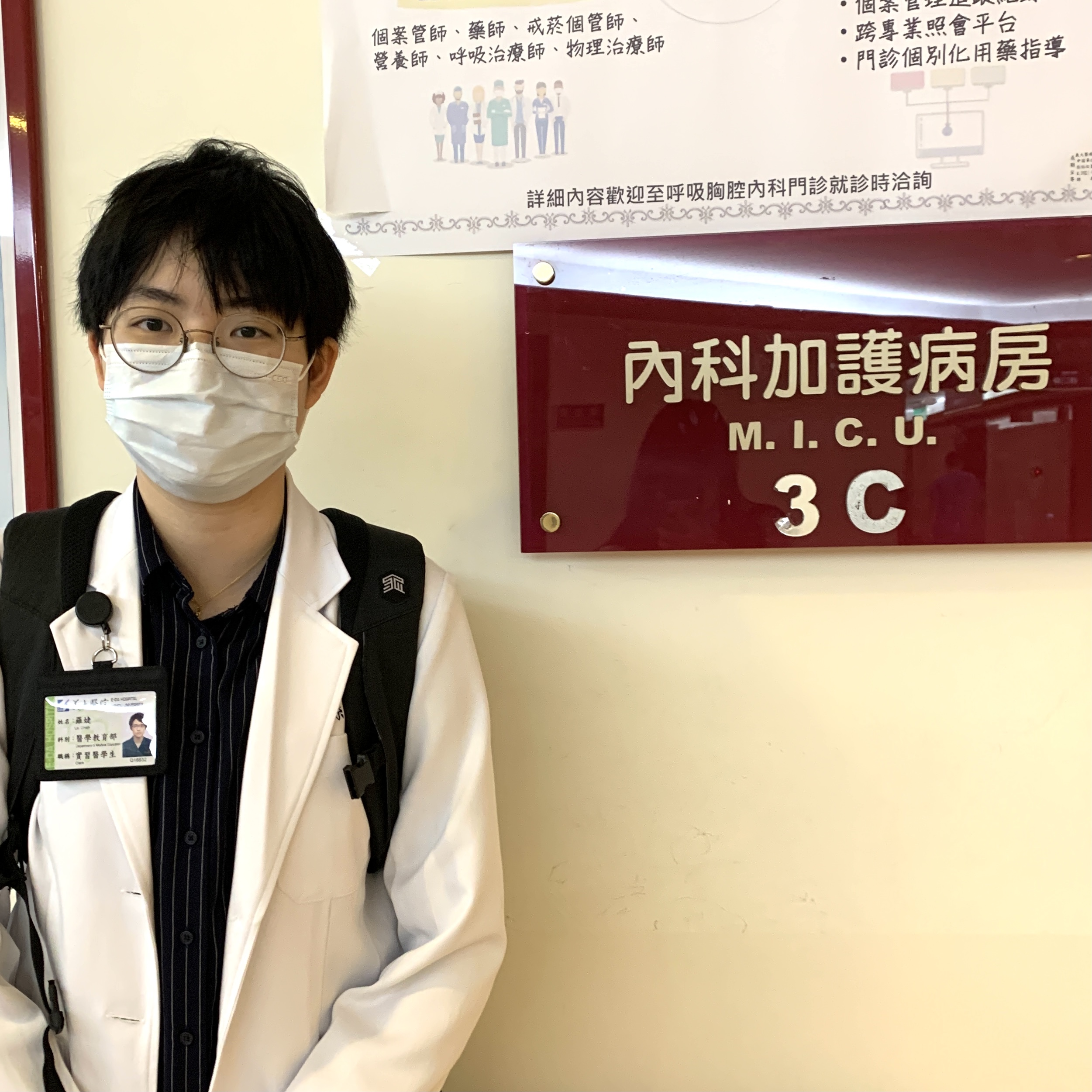 The author's first ICU clinical rotation
---
Disclosures: C. Lo, None; S. Hsieh, None.
To cite this abstract in AMA style:
Lo C, Hsieh S. Dual Roles: Thriving with SLE as a Medical Student [abstract].
Arthritis Rheumatol.
2021; 73 (suppl 9). https://acrabstracts.org/abstract/dual-roles-thriving-with-sle-as-a-medical-student/. Accessed September 27, 2022.
« Back to ACR Convergence 2021
ACR Meeting Abstracts - https://acrabstracts.org/abstract/dual-roles-thriving-with-sle-as-a-medical-student/