Session Information
Session Type: Poster Session C
Session Time: 8:30AM-10:30AM
Background/Purpose: The need for telehealth is increasing and will undeniably play a role in the field of health care services, even beyond the COVID-19 era. Best practice guidelines (BPG) are required as they add credibility, standardize approaches, decrease liability and facilitate reimbursement. The objectives of this project were to: (1) develop BPG for the use of Telehealth In Rheumatology in the Arab region (TIROL) and (2) identify the barriers and facilitators of telehealth.
Methods: The BPG were developed under the umbrella of the Arab League of Associations for Rheumatology (ArLAR), in line with the Appraisal of Guidelines for REsearch & Evaluation (AGREE II) instrument. A computerized literature search of four sources (PubMED, American College of Rheumatology (ACR), American Telemedicine Association and World Health Organization) was performed. Guidelines and statements were drafted by a core steering committee, and levels of evidence were indicated according to the Oxford Centre for Evidence-Based Medicine. The draft was reviewed by the ArLAR scientific committee, a law firm advisor and an ACR telemedicine expert. A multidisciplinary task force, including 18 rheumatologists (from the Arab Adult Arthritis Awareness (AAAA) group and ArLAR advisors), 2 patients with rheumatic diseases, 2 regulators and payers from 15 Arab countries was convened and assessed the BPG using 3 rounds of voting by modified Delphi process. Task force members reported their level of agreement and were able to give qualitative comments. The first two Delphi rounds were performed through live online meetings and the last round used asynchronous voting through the Surveylet platform. All votes were anonymous and weighted equally. The criteria for moving from one Delphi round to another and for selecting the final statement was guided by the OMERACT recommendations (Figure 1). The voting on barriers and facilitators was done by one round of anonymous voting using ranking by importance.
Results: The steering committee formulated 4 General Principles and 12 Statements in line with the literature search. All 22 (100 %) task force members participated to each of the 3 rounds. The final BPG are presented in Table 1. A consensus of > 80 % was achieved for all statements by the end of round 3. A teleconsultation was defined specifically for the purpose of these guidelines. The possibility of choice of telehealth was highlighted with a particular emphasis on patient's confidentiality, medical information security, rheumatologist's clinical judgment and jurisdictional laws and regulations of each country. Table 2 shows the results of the top 5 Physician- and Patient-related barriers- and facilitators ranked by importance.
Conclusion: These BPG were developed to provide rheumatologists with a series of strategies about the most reliable, productive, and rational approaches to practice telehealth in the rheumatology clinic. Rheumatologists will also need to use their professional experience and judgment to assess whether telehealth is suitable in each situation while ensuring that the services provided are in compliance with the laws and regulations of their respective countries.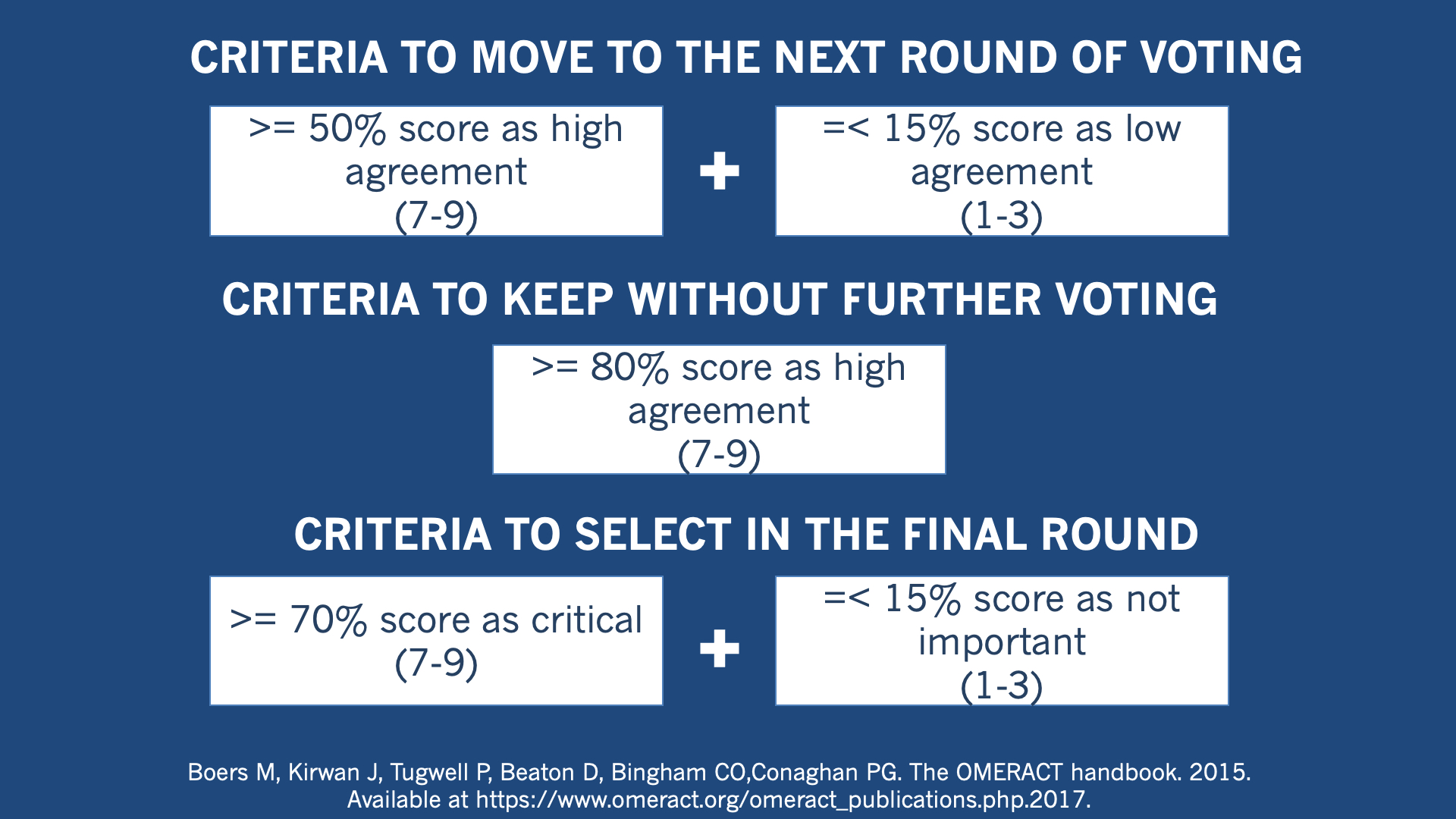 Figure 1. Criteria for selecting statements for final Best Practice Guidelines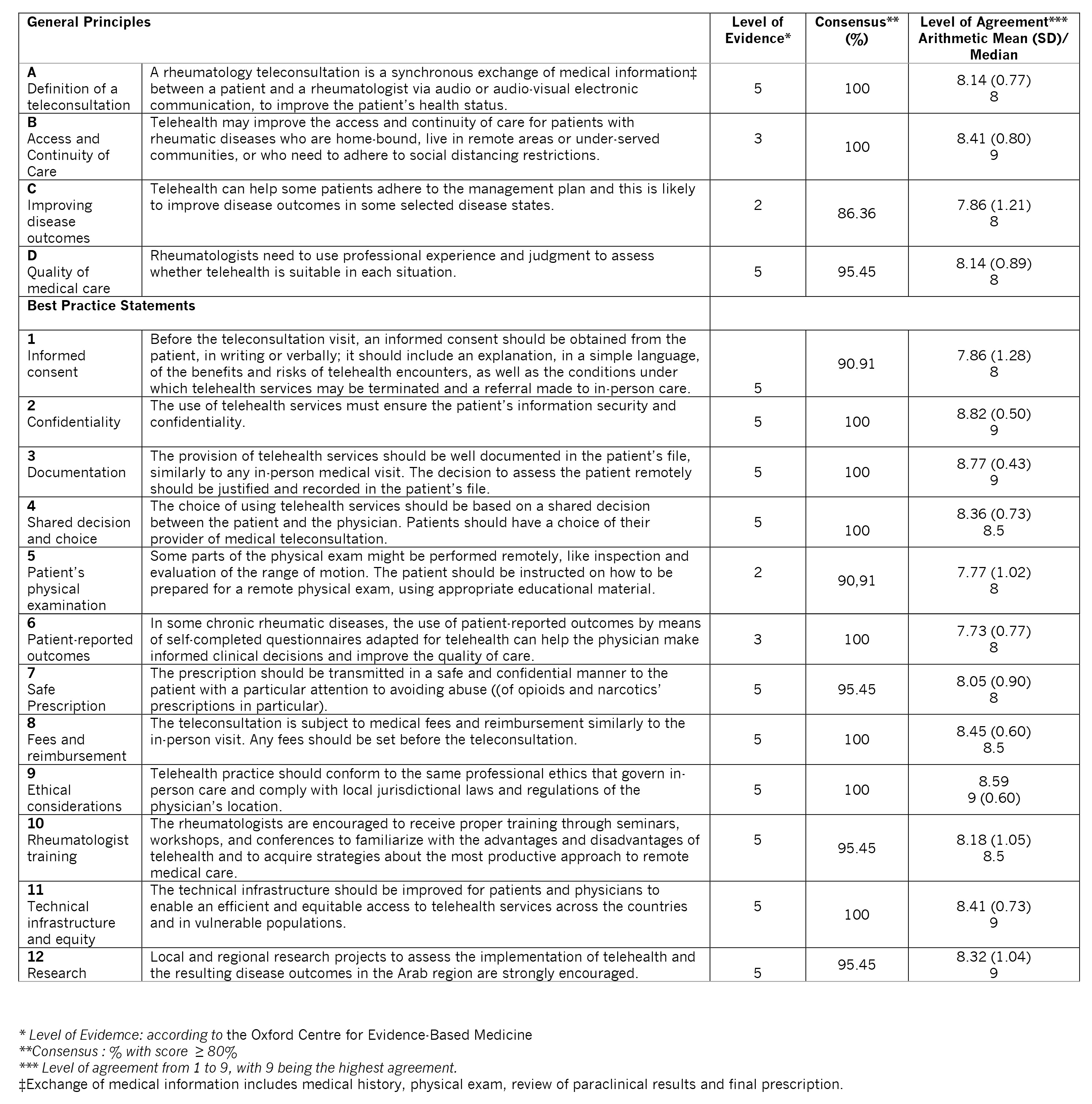 Table 1. General Principles and Best Practice Guidelines statements for Telehealth in Rheumatology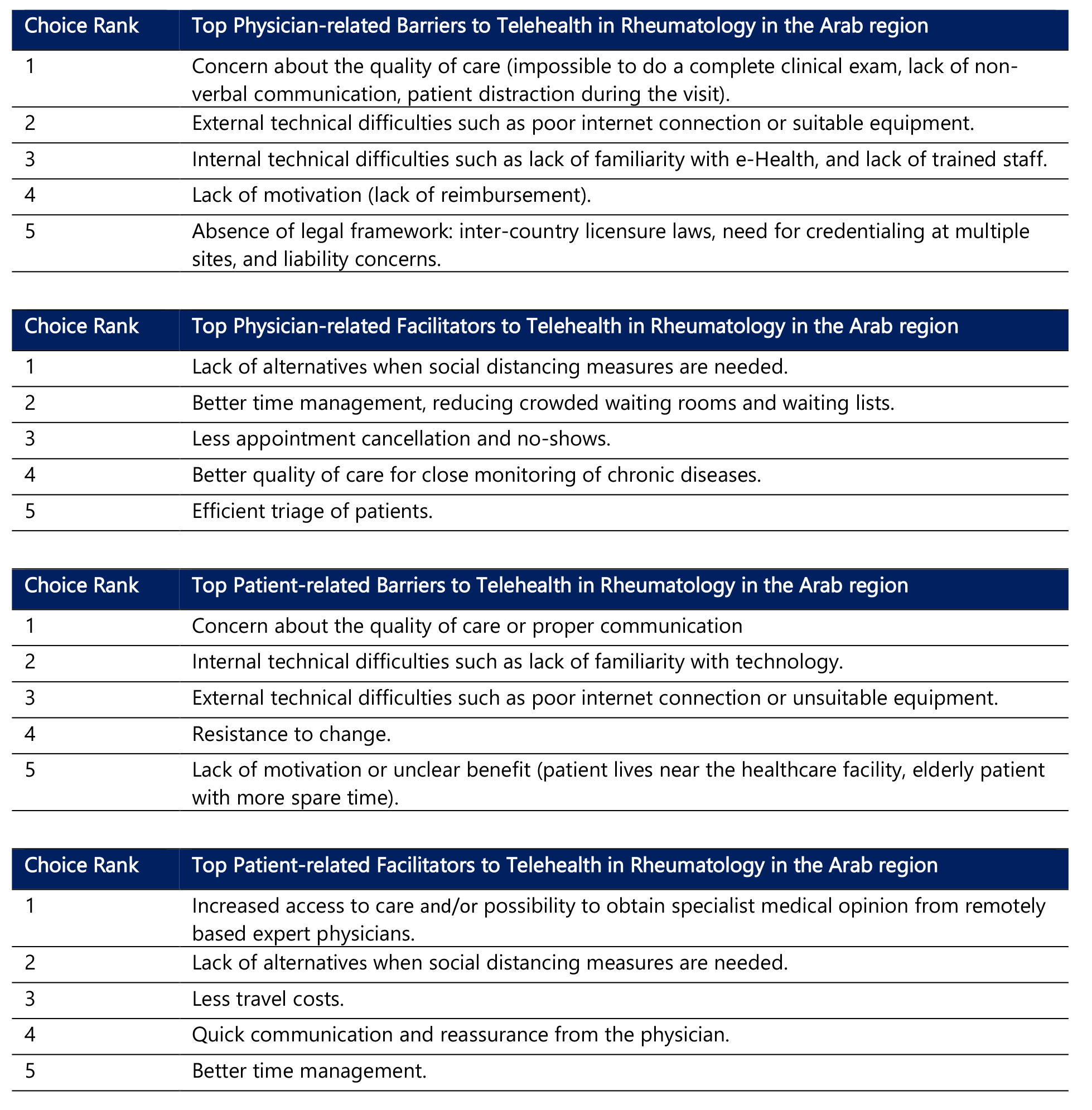 Table 2. Top Physician- and Patient-related Barriers- and Facilitators to Telehealth in Rheumatology in the Arab region
---
Disclosures: N. Ziade, None; I. Hmamouchi, None; L. El Kibbi, None; M. Daou, None; N. Abdulateef, None; F. Abutiban, None; B. Elzorkany, None; K. Al Naqbi, None; W. Hamdi, None; C. Dahou-Makhloufi, None; S. Al Emadi, None; H. Halabi, None; R. Niamane, None; M. Eissa, None; M. El Rakawi, None; S. Abu Al Saoud, None; S. Hashad, None; B. Masri, None.
To cite this abstract in AMA style:
Ziade N, Hmamouchi I, El Kibbi L, Daou M, Abdulateef N, Abutiban F, Elzorkany B, Al Naqbi K, Hamdi W, Dahou-Makhloufi C, Al Emadi S, Halabi H, Niamane R, Eissa M, El Rakawi M, Abu Al Saoud S, Hashad S, Masri B. Best Practice Guidelines for Telehealth in Rheumatology: An Initiative by the Arab League of Associations for Rheumatology [abstract].
Arthritis Rheumatol.
2021; 73 (suppl 9). https://acrabstracts.org/abstract/best-practice-guidelines-for-telehealth-in-rheumatology-an-initiative-by-the-arab-league-of-associations-for-rheumatology/. Accessed January 27, 2023.
« Back to ACR Convergence 2021
ACR Meeting Abstracts - https://acrabstracts.org/abstract/best-practice-guidelines-for-telehealth-in-rheumatology-an-initiative-by-the-arab-league-of-associations-for-rheumatology/