Session Information
Session Type: Poster Session B
Session Time: 9:00AM-11:00AM
Background/Purpose: The newly identified SARS-CoV-2 has brought Cytokine Release Syndrome (CRS) to a level of prominence not often seen in adult medicine. Mortality rates of CRS in JIA, Kawasaki disease and SLE are between 30-60%. There is no published mortality rate due to SARS-CoV-2-CRS.  A rheumatology division handling inpatient consultation services at an academic medical center and a county hospital developed institutionally mandated treatment algorithms with the goal to identify and treat patients with CRS. We are unaware of any other rheumatology division in the USA that has taken an institution-level role in managing SARS-CoV-2-CRS.  The objective of this study is to determine if this algorithm was effective in preventing mortality rates of more than 30%.
Methods: Representatives from the Divisions of Rheumatology, Infectious Disease, Pulmonary and Critical Care Medicine, and the head of Pharmacy and the Pharmacy and Therapeutics (P&T) Committee were involved in institutional protocol development at each hospital. With the acknowledgement that CRS is a rheumatologic condition, four rheumatologists and five fellows reviewed rheumatologic and hematologic medical literature on CRS in JIA, SLE, Kawasaki Disease and hemophagocytic lymphohistiocytosis to define clinical features that would guide diagnosis and treatment of CRS. Consensus was reached for laboratory tests and result thresholds for early CRS monitoring and diagnosis, and for first and second-line agents including contraindications and precautions for each (Figure 1, Table 1). Final approval was done by the protocol development committee. During implementation, further revisions to biologic contraindications and third-line agent options were made. Regular updates to biologic supplies were coordinated between rheumatology and pharmacy.  Outcome assessments included tracking 1) mortality rates among the general SARS-CoV-2 population vs those with CRS, 2) number of CRS patients requiring admission to the intensive care unit (ICU), 3) number of CRS patients who received biologics vs those who received corticosteroids.
Results: Rheumatology was consulted on 150 patients diagnosed with SARS-CoV-2 infection for evaluation for possible CRS between March 15, 2020 through May 30, 2020.  Protocol criteria for CRS was met by 71 patients (Table 2) with 43 of those patients requiring ICU admission. There were 19 patients stable for transfer back to non-COVID medicine service. There were 27 patients who did not formally meet CRS criteria who were given corticosteroids for a suspicion for impending CRS. With overall hospital mortality rate of 20.7%, 31 deaths from the referral cohort were noted, with 20 attributed to CRS, rendering a mortality rate 28.2%.  
Conclusion: Using our protocols, we met our goal to minimize mortality rates below 30%. Advantages to having a rheumatology protocol include regulation of hospital pharmacy supplies of biologics, gaining experience in handling medication side effects in consideration of past and current medical issues, and improving interdisciplinary care across pharmacy and various medical services.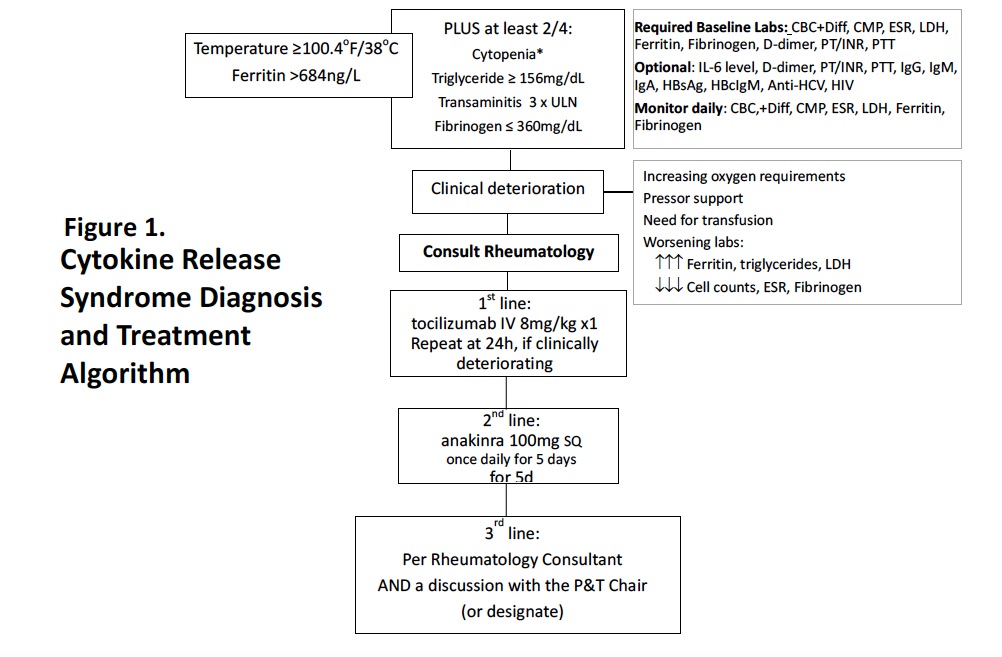 Figure 1. Cytokine Release Syndrome Diagnosis and Treatment Algorithm
Table 1. Treatment Considerations for Cytokine Release Syndrome due to SARS-CoV-2 for patients referred to a Rheumatology Consultation Service
Table 2. Outcomes of SARS-CoV-2-CRS patients managed using a Rheumatology-Driven Treatment Algorithm at a University Medical Center and County Hospital
---
Disclosure: S. Lee, None; N. Chiruvolu, None; M. Karim, None; P. Injean, None; L. Doo, None; D. Jose, None; D. Panikkath, None; M. Yu, None; A. Lafian, None; W. De La Pena, None; A. Chow, None; K. Torralba, None; V. Sandhu, GSK, 8; M. Hojjati, None; M. Cabling, None; C. Downey, None.
To cite this abstract in AMA style:
Lee S, Chiruvolu N, Karim M, Injean P, Doo L, Jose D, Panikkath D, Yu M, Lafian A, De La Pena W, Chow A, Torralba K, Sandhu V, Hojjati M, Cabling M, Downey C. A Rheumatology-Driven Protocol and Treatment Algorithm of SARS-CoV-2 Cytokine Release Syndrome and Its Associated Outcomes [abstract].
Arthritis Rheumatol.
2020; 72 (suppl 10). https://acrabstracts.org/abstract/a-rheumatology-driven-protocol-and-treatment-algorithm-of-sars-cov-2-cytokine-release-syndrome-and-its-associated-outcomes/. Accessed December 1, 2022.
« Back to ACR Convergence 2020
ACR Meeting Abstracts - https://acrabstracts.org/abstract/a-rheumatology-driven-protocol-and-treatment-algorithm-of-sars-cov-2-cytokine-release-syndrome-and-its-associated-outcomes/