Session Information
Session Type: ACR Poster Session A
Session Time: 9:00AM-11:00AM
Background/Purpose:
ONS-3010 is being developed as a biosimilar candidate of Humira® (Adalimumab), a full-length recombinant human IgG1 monoclonal antibody specific for TNFα. This study evaluated the bioequivalence (BE) of single-dose pharmacokinetics (PK), safety and tolerability of ONS-3010 with specific assessment of immunogenicity compared to EU Humira® and US Humira®.

Methods: One hundred and ninety-eight (198) healthy male/female subjects (66 subjects per treatment group, gender balanced), were randomized to this double blind, single-dose study. The study duration was 14 weeks (screening: 4 weeks; PK/safety: 10 weeks). The subjects received a subcutaneous dose of 40 mg with either ONS‑3010 or Humira® (EU or US product). PK and immunogenicity blood samples were collected at regular intervals. BE was assessed using general linear model procedures in SAS®, ANOVA on ln-transformed AUC0‑∞, Cmax (primary endpoints) and AUC0-last. The ratio of geometric means with its 90% confidence intervals (CI), were calculated for AUC0-last, AUC0-∞, and Cmax. Equivalence bounds of 80.00-125.00% were used (ratio of geometric means [ONS-3010/Humira]: AUC0‑∞, AUC0-last, Cmax,). Adverse events (AEs) and serious AEs (SAEs) were monitored and recorded. Positive immunogenicity samples were investigated for specificity of binding.

 

Results: The PK profiles for EU Humira®, US Humira® and ONS-3010 were similar in shape (Figure 1). On the primary endpoints, AUC0-∞ and Cmax, equivalence was demonstrated (i.e., ratio of geometric means ONS-3010/EU Humira® 1.03 [CI: 0.94 – 1.20] and 1.00 [0.92 – 1.08], ONS-3010/US Humira® 1.06 [0.94 – 1.20] and 1.06 [0.98 – 1.15], EU Humira®/US Humira® 1.04 [0.92 – 1.17] and 1.07 [0.99 – 1.15], for AUC0‑∞ and Cmax respectively). Equivalence was also demonstrated for the secondary PK endpoint, AUC0-last. One SAE reported in the ONS-3010 treatment group led to hospitalization (bacterial abscess [Lymphadenitis colli]). AEs were evenly divided over treatments, usually mild in severity, and self-limiting (Table 1). Immunogenicity results showed similar profiles in the 3 treatment groups for anti-drug and neutralizing antibodies.

 

 

Figure 1 Concentration-Time Profiles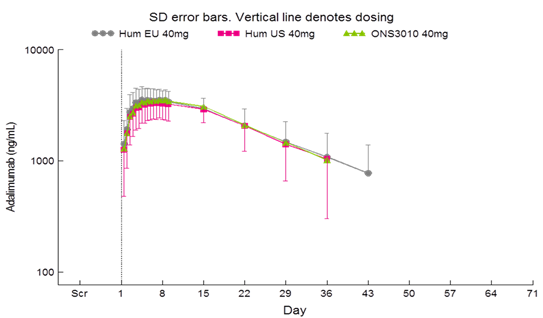 Table 1 Most Frequently Reported* Adverse Events
Preferred Term

ONS-3010

N (%)

Humira® EU

N (%)

Humira® US

N (%)

Burning sensation

 12 (18.2)

29 (43.9)

31 (47.0)

Headache

29 (43.9)

20 (30.3)

 27 (39.4)

Nasopharyngitis

12 (18.2)

19 (28.8)

12 (18.2)
*Regardless of relationship

 

 

Conclusion:

The PK data for Humira® and ONS-3010 showed similar profiles over time. Equivalence was demonstrated on the primary (AUC0-∞ and Cmax) and secondary (AUC0-last) endpoints. There was no significant difference in immunogenicity or overall safety, except for a reduction in the burning sensation at the ONS-3010 injection site.
---
Disclosure: K. Bahrt, Oncobiologics, Inc, 3; J. Reijers, Oncobiologics, Inc, 2; M. Dillingh, Oncobiologics, Inc, 2; C. Rehrig, Oncobiologics, Inc, 3; J. Burggraaf, Oncobiologics, Inc, 2.

To cite this abstract in AMA style:

Bahrt K, Reijers J, Dillingh M, Rehrig C, Burggraaf J. A Randomized, Double Blind, Single Dose Study to Assess the Pharmacokinetics, Safety, and Tolerability of ONS-3010 (Adalimumab, Oncobiologics, Inc.) Compared to Two Reference Products of Humira® (AbbVie) in Healthy Adult Subjects [abstract].

Arthritis Rheumatol.

2016; 68 (suppl 10). https://acrabstracts.org/abstract/a-randomized-double-blind-single-dose-study-to-assess-the-pharmacokinetics-safety-and-tolerability-of-ons-3010-adalimumab-oncobiologics-inc-compared-to-two-reference-products-of-humira/. Accessed May 12, 2021.

« Back to 2016 ACR/ARHP Annual Meeting

ACR Meeting Abstracts - https://acrabstracts.org/abstract/a-randomized-double-blind-single-dose-study-to-assess-the-pharmacokinetics-safety-and-tolerability-of-ons-3010-adalimumab-oncobiologics-inc-compared-to-two-reference-products-of-humira/